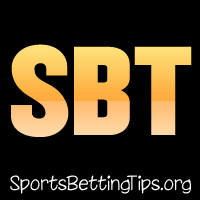 Follow @SBTSportBetting
We grabbed another win last night as Donovan Mitchell won the Slam Dunk Contest. He won it with this amazing Vince Carter tribute in the final round:
Larry Nance Jr. was the runner-up and I really wish there had been just one more round. Like an Olympics style scoring type of thing where the finals are three dunks with only the best two scores counting. I was glad to win the bet, but I felt like this was the best overall dunk of the night and that one more could've truly settled it.
The 3-Point contest is the one that got me as I had the right idea, but the wrong player. Bradley Beal and Devin Booker have a very similar shooting profile and I just went with the veteran. Booker was at +800 to +1000
If you bet each contest with the same dollar amount, we made a very small profit last night and are up on the All-Star weekend. That's all we can really ask for. Let's take a look at tonight's big game and try to pick ourselves a winner.
NBA All-Star Game Betting Tips:
In the past, my answer to who to bet on in the All-Star game was always "the West" but with this new format that is no longer an option and you need to really do some analysis into the rosters.
Team LeBron has opened as the favorite. Led by LeBron James, Kevin Durant, Russell Westbrook, Anthony Davis and Paul George; this is a top heavy team that could do some damage. Of course, that's if they play. LeBron, KD, Westbrook and Davis are all players who carry a heavy workload during the season and they might not want to do so here. Does Davis need more minutes? Does LaMarcus Aldridge? I don't think so.
They may want to let the young guys do their thing and for Team LeBron that's Kyrie Irving, Kemba Walker, Goran Dragic, Bradley Beal, Victor Oladipo and Andre Drummond. That's a nice lineup, but really lacking in size and the three point shooting leads a bit to be desired.
Team Stephen on the other hand has a ton of shooting. Stephen Curry, obviously, Klay Thompson, James Harden, Damian Lillard and Jimmy Butler are great and the big men can shoot from deep too with Joel Embiid and Karl-Anthony Towns. Throw in my sleeper pick for MVP, Giannis Antetokounmpo, and this just looks like a better squad to me. They have more shooting and I like their big men better.
Team Stephen +2.5 definitely feels like the deeper and more diverse team. While Team LeBron has probably the two best players in the NBA (LeBron and KD), I just don't see them taking over and dominating this thing like. This game will see a lot of 3-point shooting and the team with the best 3-Point shooter of all-time as it's captain is the one to go with.
Enjoy the game and we can't wait to get back to the real games next week!
Follow @SBTSportBetting