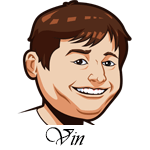 Follow @SBTSportBetting
The NHL trade deadline is just six away and there is sure to be some big moves between now and then. Last year's deadline saw Kevin Shattenkirk going to the Capitals and the Wild getting Martin Hanzal. There are some big names that could be on the move this year with Rick Nash being the biggest one out there.
There isn't much in the way of solid rumors out there, but a couple of hypothetical landing places for Nash might be the Blues or the Predators. The Blues are having a great year, but really need help on the power play while the Preds should just go for it and attempt to get back to the Cup.
You have to wonder if the Golden Knights will do anything as well. They are the best team in the NHL by points and are pretty set, but this is still a dream season and it's hard to wonder if they'll push some of those chips in and just go for it. You won't get opposing teams enjoying the nightlife of Vegas in the postseason and that could be a difference maker.
Notable Upcoming Bets:
College Basketball Betting Tips:
You know it's a weird season when Arkansas has a better record than Kentucky and is favored at home. Kentucky has been an NBA factory for years now and an off year like this is really weird to see. That said, this is a great match-up for Arkansas. Kentucky had 16 turnovers against West Virginia and they haven't down well against the press. As long as the Arkansas big men stay out of foul trouble, they should win this one handily. I'm all over Arkansas -4.
Ball State is 13-1 at home this year and tonight faces a Northern Illinois team that is going nowhere. NIU is 3-13 on the road and this one is just too easy not to pick. Ball State -10.
NHL Betting Tips:
There is a great match-up tonight with two of the hottest teams in the NHL facing off in Toronto. Toronto has won five straight home games and has gone over in four of them. Florida is just as hot right now with a 7-3 record over their past ten. They've averaged 3.6 goals per in that run and this game looks like another great opportunity for both teams to score some major goals. Toronto is first in the NHL in goals scored this year while Florida has been killing it on the power play during this run. Over 6 goals is the play here.
Philly in regulation -125 is a steal tonight. Montreal is in a bad place right now and they are 1-14 in their last 15 games at Philadelphia. That's not good. Philly is coming into this one red hot as well with a 6-1 record over the past seven and an awesome 10-3-3 record against Eastern Conference teams. The Flyers are going to roll tonight, no overtime needed. Grab that 60 minute line and reap the profits.
Follow @SBTSportBetting