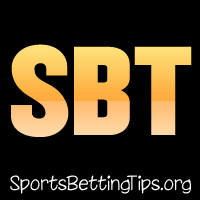 It's finally here. We're ready to go already in Vegas, and hopefully you're up nice and early to get yourself prepared for the biggest day in 2015. Superbowl XLIX is here, and it's had all the usual build-up with shenanigans galore and a lot of controversy. Away from that, there's a few NHL games as well as two games in the NFL. They're kind enough not to schedule too much against the biggest event of the year, which is nice.
Remember, we've already put up our tips for today's EPL games – Arsenal -1 and Southampton HT/FT are our selections. As an aside, if you caught the African Cup of Nations game between Congo and DR Congo, what a result. 0-0 after 55 minutes, Congo go 2-0 after 65, and lose 4-2. DR Congo hit a high of 120-1 on Betfair, so someone will have been loving that comeback.
Anyway, you don't care, you just want the free sports betting tips for February 1st (Superbowl Sunday), 2015!
Superbowl XLIX Betting Tips:
Pats vs Seahawks. The King vs the Heir Apparent. Belichick vs the World. Lynch vs the Media. And, of course, DEFLATEGATE~~!! So many side-stories, so much drama, but you know what? It doesn't matter – it all comes down to what happens on the field. It's going to be a tough defense against a spectacular offense and something has to give.
The sportsbooks make this a coin flip, and to an extent we do, too. The office is almost split down the middle, but we have a slight majority, so we are going for Patriots to beat Seahawks as the first tip. The consensus is that Brady and Belichick are just a bit to wily for the Seahawks and they've got something up their sleeve. Those that think the Seahawks can take it point to the fact that the first one is always the hardest to win, so the second on is going to be far easier, and considering they won their first won at a canter, it's going back to Seattle.
Secondly, looking at the history, 5 of the last 6 Superbowls have been over the line of 47 points. Points-scoring is what the Pats are all about, not so much the D, so we all think we're going to be points on the board here. The line is 47, and we think Over 47 points is the play here, purely historically, but also after the lesson that Brady dished out to the Colts – there's points in that offense.
Fianlly, as more of an exotic wager, get on the Superbowl MVP market. Basically, if the Pats win, it's a lock Brady gets it. And since we like the Pats, Tom Brady to be Superbowl MVP just makes the most sense. Rob Gronkowski is a big price considering he's picked up Comeback Player of the Year, so if you want to look past Brady, he's the man we like.
[colored_box color="blue"]Place all your Superbowl bets at our preferred NFL sportsbooks https://www.Bovada.lv.[/colored_box]
NBA Betting Tips for 1st February
Miami vs Boston
Thank God it's Superbowl Sunday, as this match isn't going to be pretty. Miami have key injuries and the Celtics just aren't playing well. The bookies like the Celtics, we don't like either of them. Without Wade, Miami are struggling in the paint, so look for a low-scoring contest. Under 186.5 points is our recommendation for this stinker.
Los Angeles vs New York
The NBA are really treating us today, aren't they? Lakers are 6-17 on the road, Knicks are 6-17 at home. Pick 'em! Actually, the Knicks losing to the Pacers points to a real problem at the franchise, while the Lakers actually had a big double-OT win over the Bulls to give them a lift. Lakers to beat the Knicks is where our money is going – there might be some life left in the old dogs yet.
[colored_box color="blue"] Place all your NBA bets at our favorite NBA sportsbook: https://www.Bovada.lv.[/colored_box]
NHL Betting Tips for February 1st
Canadiens vs Coyotes
This is all about Carey Price, isn't it? He's playing the best hockey of his life, and teams don't look like putting many past him. And we don't think the Coyotes are the team to break that. The Canadiens are the form team in the NHL at the moment, so the win here looks a forgone conclusion. we can't see it being tight, so take Canadiens -1.5 to beat the Coyotes in a one-sided contest. Mike Smith at the other end isn't playing anywhere near the standard Price is, so it's going to be a long, long night in the Coyotes' net.
Predators vs Penguins
We're struggling to work out what's happened with the Preadators lately. The slump was unexpected, and they won't be happy going to the Penguins today. That being said, we can't count them out, as they're a classy side, plus the Penguins are so inconsistent that it's stopped being funny. What we think here is that we're going to get goals in a tight encounter. Over 5.5 goals is what we'd expect from two quality sides, and if they play up to form, it could be a classic.
[colored_box color="blue"]Place all your NHL bets at https://www.Bovada.lv.[/colored_box]