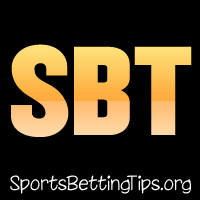 Follow @SBTSportBetting


[Get Exclusive Tips on our Patreon, Ad-Free
]
We're counting down the hours until Superbowl Sunday, and we got through Friday reasonably well. We went 2-0 in the NHL, with a comfortable win for the Canucks, and the Penguins pulling it out by the narrowest of margins. In the NBA, it was a weird night. We got a push with Phoenix, but the Cavaliers and Kings just didn't get firing in the paint. Still, spare a thought for anyone trying to buy money backing the Warriors over the Jazz. The short-odds aren't always worth backing, even if it's better interest than in the bank. Stick with the value, guys. Our tennis tipster is pleased, as Sharapova continued her slump against Serena, with Ms Williams racking up another Grand Slam and this one with a 2-0 scoreline. He's counting his readies over a wonderful Vegas breakfast – he made a killing at the sportsbook. As for the EPL – Crystal Palace were the better side, but Everton managed to hang on for a win.
So a mixed bag for us yesterday, and we'll be sticking with the same sports for today's free sports betting tips on January 31st, 2014.
NBA Betting Tips for 31st January
Houston vs Detroit
If you've been following our tips this month, you'll have seen how we had begun to think the Pistons had turned a corner. Well, we're off the bandwagon in a big way now with Brandon Jennings out for the season. They have nothing left to give and after a bright start to the year, things are deteriorating badly. However, it's not like the Rockets are happy with their starting line-up with Dwight Howard on the sidelines. That being said, they should beat the Pistons tonight, but it's not going to be pretty. Under 205 points looks a bit of a lock here, with Detroit's top scorer out, and the Rockets not exactly blowing us away with scoring. Dull as dishwater, sure, but we'll take the value where we can.
Cleveland vs Minnesota
The Cavaliers are hot right now, and the Timberwolves still suck. But the line for this game is a bit of a big one for us at 10 points. Yes, the Cavaliers are looking strong and the Timberwolves don't really look like winning any time they get on the court, but 10 points at home? You have to think they're going to keep it respectable. In fact, Minnesota's last two home games were a win over the Celtics (not exactly difficult), and an 8 point loss to New Orleans. That's about right here, so take Timberwolves +10 and just hope there's a bit of fire in their bellies to keep it respectable.
English Premiership Tips for 31st January:
Sunday's Premiership action comes under the spotlight today, so get the bets on nice and early.
Arsenal vs Aston Villa
Contrasting fortunes here. Villa, who didn't look too bad at the start of the season, are starting, once again, to look like the Villa of old. They're lacklustre, sloppy in front of goal and are just uninspired. Arsenal, who have looked patchy, are starting to get into gear and are playing the football you have come to expect from them. It's going to be an Arsenal win, but by how much? We think at least a couple, so take Arsenal -1 to beat Aston Villa and hope the Gunners can punish a terrible Villa outfit.
Southampton vs Swansea
These are the games Southampton need to be winning to keep up with the big boys, and there's nothing to say that they can't do that. Their defence is solid, their banging in goals and look a solid team. We love them in the office, as they play the kind of football we like to see – tight, yet full of flair. Swansea, well, where are the goals going to come from? They're decent enough at the back, but without Bony, they're toothless in front of goal. We expect Southampton to start brightly, so Southampton HT/FT is where we're going here. Swansea are going to be in trouble if they don't improve soon.
Place all your English Premiership bets at Bet365.
Australian Open Tennis Betting Tip For 31st January:
The Australian Open Men's Final takes play tonight/tomorrow and we think it's got the makings of yet another classic between two old foes.
Novak Djokovic vs Andy Murray.
The two form players of the tournament get to face off in the final after wildly contrasting semi-finals. While Murray eventually eased through 3-1 over Thomas Berdych, Djokovic had a tough five-setter against Stan Wawrinka. Murray, for once, comes into an Australian Open Final with an extra day's rest, which could prove vital here. He's look good, as has Novak, but there was something in Djokovic's game against Wawrinka that made us think he was a little under the weather. He came through the final set 6-0, sure, but in the fourth set he looked fatigude, which is unlike him. Murray will be rested, confident and will be relishing the chance to show that he's not a spent for. Andy Murray to beat Novak Djokovic is the sensible, value-drive play here. The Scot will have put that extra day's rest to good use and should come out firing.
Place all your tennis bets at Bet365.
NHL Betting Tips for January 31st
Hurricanes vs Rangers
The Rangers have been turning things around lately. They're looking good in January, but are on the back of a two-game losing stretch. Fortunately, they can end this slump against an inconsistent Hurricanes side that have struggled at times this year. The Hurricanes had a tough game last night, going into overtime, so take the the team with a rest to benefit from it – Rangers to win in regulation is our play. Nice value.
Oilers vs Flames
The match of the night, by far. It's a Battle of Alberta and it's going to be feisty. The Flames were hot at the start of the year so they're looking far superior to the Oilers right now. However, forget form, this is passion and pride on the ice tonight. Yes, the Flames should win, but the Oilers won't go down without a fight, so look for lots of goals. We think over 5.5 goals is the sensible play here. Again, some nice value to be had in what should be a high-scoring and physical contest.
Follow @SBTSportBetting