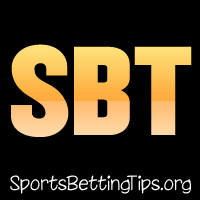 Follow @SBTSportBetting
Welcome to the return of the NBA Betting Tips following the All Star Break.
I must admit I quite enjoyed the break. It was refreshing. I look forward to it every year as it's nice to just tune out for a bit. Betting can be a real grind.
We return with 6 games on the board and the race for the playoffs, or seeding in the playoffs, begins. Always interesting post all star break watching the NBA and seeing what teams are motivated or not.
The Miami Heat will hope to make a push for the playoffs as they are currently 9th but it's going to be a hard one as they play Philly. The Nets host the Blazers in a battle of two .500+ teams, and the marquee game of the night is the Bucks vs the Celtics.
In saying that – Rockets vs Lakers will be a hell of a game too.
Had a friend telling me today to blindly bet all the unders as "after the all star break the teams will all be rusty". I asked if he could provide the stats to back that up. He told me he can't be bothered looking up stats but it "makes sense".
Had a quick glance at least years and 11 of the games went over out of 17. Always amuses me when people make bets like that without even taking 5 minutes to look up the stats.
For the record I dived into it more and looking for a trend, I found that when teams below .500 play each other post all star break, the over hits over 65% of the time.
So based on that you should bet Suns/Cavs Over 220.5 tonight.
Rockets vs Lakers Betting Tips:
If the LeBron effect kicks in tonight so be it however the Lakers were performing poorly even with him in the squad pre all star break.
Rockets were generally killing it. They had a few off games for sure but they will be happy to field their opening night starting lineup tonight and they should be pumped ofr that.
Even if the LeBron effect kicks in, Rockets have their own star player in James Harden and you've got to think with the squad all back together he'll be pumped and ready to go as they make a big playoff push.
Lonzo Ball is still out for the Lakers.
If the Lakers turn everything around then so be it but until they start showing they've got what it takes I'll gladly bet a team like the Rockets against them every day.
https://www.Bovada.lvRockets -3
Follow @SBTSportBetting