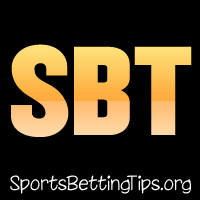 Follow @SBTSportBetting


[Get Exclusive Tips on our Patreon, Ad-Free
]
Whew – that was quite the long break.
I hope everyone enjoyed NBA All Star Weekend. It was a fun enough experience overshadowed somewhat by the whole drama involving Riddick. Thankfully that seems to have all settled down now and we can get back to enjoying us some basketball.
Interesting stat I saw is that the Spurs need to go at least 15-8 on the rest of the schedule, and it's a tough one, to finish with a win percentage of .610. They haven't finished below that in 20 years.
First of all – holy crap there's only 23 games left in the season? Um that's not a lot!!! Where has this season gone? Second of all it's always interesting looking at things like that and seeing if it picks up on the mainstream media. I mean I saw it on /r/nba/ but it's good paying note to things like that and seeing if the players catch wind of it and if they pay attention to it.
Silly as it seems, little things like that can really add to a teams drive.
Anway let's get to the NBA tonight, with a decent card on the go.
Nets vs Hornets Betting Tips:
Not sure if the Nets will end their losing run here with 7 in a row lost however I think they at least keep this one tight.
D'Angelo Russell is starting for the Nets which will be the first time he starts since November and that's huge for them.
They've had the all star break to realize that yup – no playoffs this year – and that's where I think they'll come out here relaxed and raring to go.
Both teams will be rusty too after the break and I think will take a bit to get going. I'm taking Nets +8 tonight.
Magic vs Knicks Betting Tips:
Honestly with Magic -3.5 this one seems like a trap play but I gotta go with it. They've got Aaron Gordon and Ikola Vucevic back and I believe both are starting tonight. it may disrupt things a little bit but the Knicks are trahs.
The Magic took their foot off the pedal prior to the all star break but I mean they had some real solid wins in there including over the Cavs and Heat. Knicks are getting their clocks cleaned on a regular basis.
Magic -3.5 is my other play of the day. That's all I'll back here as I want to fully monitor how the teams are following the all star break.
Follow @SBTSportBetting