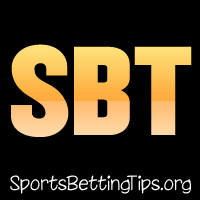 Follow @SBTSportBetting
The NBA is back and we have a full slate of games on Friday night. It was a long break for some of these teams so coming out the gate slow can be an issue. We saw that with some teams last night as it was a weird night. Our tips were 0-2 and we look to bounce back tonight.
We had the win in the Hornets/Brooklyn game, but then the fourth quarter happened. We were getting eight points for the Nets and they were set to cover, but the Hornets finished strong with a 31-22 and we missed out on this one. Tough.
The Magic just ran out of steam last night. They started the game 41-31 in the first quarter and looked to be cruising to a victory. They just had nothing left by the second half though and were 57-44 in the last two frames, causing them to lose outright.
Charlotte Hornets vs. Washington Wizards Betting Tips:
The Wizards have been playing great basketball since losing John Wall. They are first in assist rate during that time and have a top ten Offensive Rating and Defensive Rating. Bradley Beal has been showing himself as a true superstar and this team has just looked great. They beat the Cavs last night and draw a great match-up against the Hornets at home tonight.
Charlotte has a really bad road record at 9-18 and that is a key reason they aren't in playoff contention this year. With front office drama, it's hard to see what the future holds for this team but a run towards the playoffs seems unlikely. We're taking the Wizards -3.5 in this one.
Boston Celtics vs. Detroit Pistons Betting Tips:
The Celtics lost three straight heading into the All-Star break and I expect them to come back strong here tonight. The Pistons also lost three of their last four heading into the break so neither team is coming in particularly strong.
I think the break will allow the Celtics to better utilize Al Horford and Greg Monroe against the bigs in Detroit, Blake Griffin and Andre Drummond, and this is just a game where Kyrie Irving should eat against the Pistons' collection of back-up point guards. I don't like the Pistons going forward and I really don't like them tonight. Celtics -1.5.
Portland Trailblazers vs. Utah Jazz Betting Tips:
Who is the hottest team in the NBA? The Utah Jazz, baby! They've won 11 straight games and put themselves back in the playoff conversation. Not just for the eight seed, but they are just three games back of the Thunder for the fifth seed. The big difference for this team has been the health of Rudy Gobert who just changes the game and the defense in a major way for this team. Derrick Favors has been playing well too, but the revelation has been rookie Donovan Mitchell. He's making a real run for the Rookie of the Year award and seems to get better every month of the season. Can't wait to see how he finishes.
The Blazers are the Blazers. They are always a threat as Damian Lillard or CJ McCollum can go off on any night, but unless that happens they are an underdog here. They can't answer for Gobert and their numbers show them to be an average team with a 0.4 Net Rating. They just don't inspire me whatsoever and I think the Jazz -3.5 make it 12 tonight.
Follow @SBTSportBetting