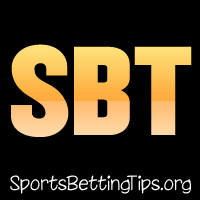 Follow @SBTSportBetting
An 0-1 record last night.
Not the way we pictured coming back from the All-Star break, but the Rockets (who we took) are probably saying the same thing right now. This game was 90-83 Rockets after three quarters and looked like it was going to be money in the bank. Then the Lakers went on a crazy 28-16 run to end the game. There were a lot of calls that didn't go the Rockets way which caused James Harden to say that he felt it was a personal attack on him.
Which is funny because he gets more calls than anyone for things that he shouldn't get calls on. It's good in that some of that stuff shouldn't be allowed, but it's also bad in that we know Harden and the Rockets as a team that gets away with these things and if they suddenly aren't that team then our whole projection of them changes. That team has a lot of stuff to work out as they are just getting healthy and need to get Clint Capela and Chris Paul back in the mix instead of just being the Harden show. I expect some growing pains going forward.
A full slate tonight and a couple of games that I'm looking at. This is the time of the year when the tanking becomes shameless so we'll be targeting a couple of games where I believe that will be the case.
Chicago Bulls at Orlando Magic Betting Tips:
The All-Star break came at exactly the wrong time for the Magic who were on fire, winning five straight by big margins. I'm thinking that they keep their run going here against this lowly Bulls team. They are 4-8 over their past twelve games and they just don't inspire a lot of confidence in me right now. This team really has nothing to play for and should just be trying to develop their young players down the stretch. That means not a lot of defense and big minutes for people who aren't quite there yet.
The Magic are in a playoff race and I think they get that last spot. The Hornets are vulnerable and they are pretty much just one player while the Magic have a nice squad. If they get anything, ANY-THING out of Markelle Fultz this season, then there is no reason to think they don't continue to play strong and grab that final spot.
https://www.Bovada.lvBet Magic -8
Minnesota Timberwolves at New York Knicks Betting Tips:
The Knicks won their last game heading into the break and ended up with a 1-18 record heading into the break. This team is all-in on next season with two max slots and hopefully a top-3 pick. They are tanking and they have no motivation to play hard here. They won't play hard and they won't win this game.
This game has a line a bit lower than you'd expect because Karl-Anthony Towns is listed on the injury report and is questionable tonight. I don't care. This team has an outside shot at the playoffs and Ryan Saunders is coaching for a job. This team will play hard and get the job done against this joke of a team. Don't watch this one, just bet it.
https://www.Bovada.lvBet Wolves -4.5
Follow @SBTSportBetting