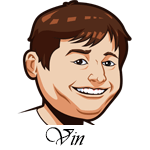 Follow @SBTSportBetting
After a long All-Star Break and then two very bad sick days from yours truly, NBA tips are back on SportsBettingTips.org!
The Pelicans continued their impressive play with Zion Williamson last night with a win against the Blazers to sweep their season series. They are 7-3 over their last ten games, but remain four games out of the 8th seed in the Western Conference playoff race. The Grizzlies hold that spot at 28-28 and I think they'll remain there.
The Grizzlies were 5-13 at the end of November and have been on fire ever since. They have a 23-15 record since December 1 and are really coming into their own. They are going to be a tough out for any team in the West playoffs.
To show just how brutal the West is, the Mavericks are currently the 7th seed. This team has been much higher than this throughout the year, but injury issues with Luka Doncic have slowed them. They are only four games behind the second seed and with a healthy Doncic, I could see them climbing back up the ranks.
Notable Upcoming Bets:
Dallas Mavericks at Atlanta Hawks Betting Tips:
The Mavericks will have Luka Doncic back for this one and I think he probably saves a little something extra for these games against Trae Young and the Hawks. The two were famously traded for each other and ever since that day, Young's own greatness has been overshadowed by what Luka Doncic has been doing. That should continue here as the Mavericks make their march towards the playoffs with Doncic and Porzingis both healthy.
The line on this one is -6, but that seems tiny. The Mavs have won three out of their past four with all three wins coming by 16 points or more. This should be a similar result as the Hawks are really only good when they can make it a high scoring game and get into a rhythm, but the Mavericks are a much better version of that and should show it here.
Philadelphia 76ers at Milwaukee Bucks Betting Tips:
The 76ers have won four straight, all at home. Before that they lost four straight, all on the road. That's been the story of the season for Philadelphia as they have just a 9-19 record on the road for the season. It's a huge weakness for the team and they are an even worse 2-13 as an underdog on the road.
This game is against the Bucks, the best team in the NBA and one of the best home teams in the league as well. The Sixers beat the Bucks in Philly at Christmas, but then lost to them earlier this month in Milwaukee. I am expecting them to lose again here. The Bucks are really locked in right now and you have to go back to January 16th to find a game that they won by less than 11 points.
While -8.5 is a pretty big line for a game between two quality teams, the 76ers road record and the Bucks sheer dominance swing this for me. Don't think of it as 8.5 points, think of it like you would think of a line of 3.5 for a good team. That's how dominant the Bucks have been this season and will continue to be tonight.
Follow @SBTSportBetting