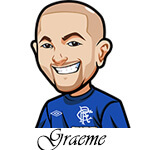 Follow @SBTSportBetting
Today we'll cover the Serie A action taking place on Sunday, February 22nd.
I've mentioned it a few times but Serie A is probably my favourite league this season. It's at the point where I'm actually legitimately looking forward to the weekend and all the games.
Honestly haven't felt this way about Serie A since I was a kid. Still remember those days when it was only accessible via Channel 4 on Sundays in the UK and it would only be one game. Now these days I get to watch EVERY game thanks to DAZN.
What an amazing world we live in.
Right – let's get to the Serie A action taking place for Sunday, February 22nd. I want to back Lazio so badly but man that is a HUGE game for them. Honestly Genoa or Draw would be good there if Genoa weren't so piss poor at home.
Inter Milan vs Sampdoria Betting Tips:
Inter Milan are coming off a tough 2-1 loss to Lazio. That result puts Lazio in 2nd spot, and Inter Milan in 3rd, three points behind Juventus at the time of writing.
I like them to bounce back with a fury.
I think this will be a real statement game for Inter Milan. We saw what they can do when they were 2-0 down to AC Milan. They came back and won 4-0.
They're now facing Sampdoria who are just coming off a 5-1 thrashing at home to Fiorentina.
Sampdorias away results have been generally poor. They've only lost by 2 or more goals 4 times but I like this to be the 5th time it happens.
Of course there is the concern that Inter JUST played in Europe. They played against Ludogorets on Thursday. They haven't been at their best in the games following that so far this season honestly. That's a concern.
However I think they will be properly motivated here. The post European game is enough for me to keep it at a lower bet otherwise I'd probably go as high as 5u on the handicap.
(Odds on this page are correct as of 2020/02/22 5:41:48 AM EST but are subject to change)

Roma vs Lecce Betting Tips:
An interesting one. Roma have been on a brutal run but are in 5th place. They just can't seem to buy a win. Now they face Lecce who have just pulled their way out of the relegation zone with three wins on the trot.
This has the potential be a real cracker of a game.
Roma at least got a 1-0 win over Gent on midweek and will be confident coming into this one.
However Lecce will be feeling confident. Roma have only had 8% of games at home be a clean sheet, while Lecce are ditto away.
Roma concede 1.58 at home and Lecce 2.17 away.
You never know with games but man I hope this is a good one and will bet accordingly.
(Odds on this page are correct as of 2020/02/22 5:41:48 AM EST but are subject to change)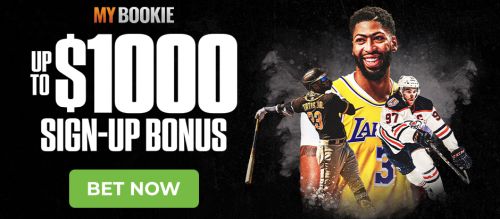 Follow @SBTSportBetting