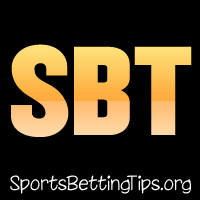 Follow @SBTSportBetting


[Get Exclusive Tips on our Patreon, Ad-Free
]
A tough 1-2 record last night.
The win was a fairly easy one as the Boston Celtics absolutely dominated the Pistons on the road. Detroit has a rough road ahead and that was not a good start to the rest of the season if they want to make the playoffs.
One of the losses was the Wizards -2.5 against the Hornets. This is just a team we can't seem to ever get right. Both of these teams were playing on a back-to-back, but with the Wizards at home coming off a win against the Cavs and the Hornets coming off a win against the Nets you can see why we liked the Wiz here. Charlotte dominated though and didn't lose a single quarter. Bad performance by Washington.
The Jazz also saw their losing streak end against the Blazers. I wrote in the preview "They are always a threat as Damian Lillard or CJ McCollum can go off on any night, but unless that happens they are an underdog here." Well, those two combined for 50 of the Blazers 100 points and the Jazz came out flat, only scoring 81. Whatever.
Today is looking much more promising so let's forget about those games and get right into today's.
Boston Celtics vs. New York Knicks Betting Tips:
We really liked what we saw from the Celtics last night. As predicted they handled the Pistons big men and someone called Daniel Theis had 19 points and 7 rebounds in just 21 minutes. I watch a lot of the NBA and I'd honestly never heard of him. It was a true team effort with six players over 11 points and another two with 8 points. They draw a great match-up against the Knicks here.
New York has nothing to play for and should simply be trying to improve their lottery position going forward. They've lost seven of their past nine games and without Kristaps Porzingis they should only be trying to lose more.
This is a great match-up for Boston. They have the top defense in the NBA and they are facing a Knicks team without their best player who have a bottom ten offense. All over the Celtics -4.5 here.
Utah Jazz vs. Dallas Mavericks Betting Tips:
We're doubling down on the Jazz -9 tonight. Utah just had a bad night last night and we really like them going forward. This is a potential playoff team and that is unlikely to change based off of last night's game.
The Mavericks are coming off a game in which they got blown out by the Lakers and now travel on a back-to-back to Utah. This team is not good defensively and doesn't really have the size to match-up with Rudy Gobert and Derrick Favors. This is another team that should be headed for the lottery and doing what they can for positioning. We saw some of that last night against the Lakers and I'd expect even more here in Utah. The Jazz are my play of the day and they'll get us the money back from last night.
Follow @SBTSportBetting