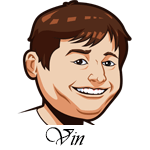 Follow @SBTSportBetting
The Cavaliers looked like they were ready to make a run after the All-Star break with their new look roster. They finished strong and had games against the Wizards, Grizzlies and Spurs coming out of the break, all teams with serious injury issues. Instead, they only beat the Grizzlies. There were circumstances in those games, there always is, and I still believe this team will be better in the second half. They have a great match-up at home tonight against the Nets and I expect them to get back on track.
That said, they don't have a huge lead in the Central division and are still vulnerable in the seeding. They have just a 1.5 game lead over the Pacers and a 2 game lead over the Bucks. There is a lot of basketball left and things could get weird here.
Notable Upcoming Bets:
NBA Betting Tips:
The line on this one does seem a bit high, but this just feels like one of those games where the Cavs are rolling and everyone is laughing on the bench. If they hit their threes, they are unstoppable. Sadly, we are writing that about a lot of teams in the NBA this season. Match-ups are gone, three pointers are king. The Cavs have LeBron James though while the Nets have DeMarre Carrol. I know how I'm betting, Cavs -11.
This is the Hornets last stand. They are 27-33 and four games back of the 8th seed. This is a good team, but they might have dug too big of a hole early to make up the ground. That doesn't mean they aren't going to try though. They've won four straight heading into tonight's contest against the Bulls who have lost four straight and really don't have any motivation to try to win this game. It's that time of year and I have to go with the Hornets -9.
Philadelphia had a seven game win streak snapped on Sunday, but look to get back on track tonight against the Heat. This team just keeps getting better as the season goes on and they are going to be seriously scary to play in the playoffs. I like them a lot in this game and the Sixers -1 is my play of the night.
NHL Betting Tips:
I am all about fading the Blues right now. They traded Paul Stastny at the deadline and the players do not seem happy about it. On top of that this team has lost five straight and plays on the road tonight against the Wild. Minnesota is also on a five game winning streak right now so I'm surprised this line isn't a tad higher. That is a great recipe for victory and I am all over the Wild -145 tonight.
The Oilers are making a bit of a run right now, winning four of their past five and hitting the over in all of the wins. That's what this team has to do to win and they have a great chance to do that tonight. The Sharks have allowed 17 goals in their past three games and that combined with the Oiler defense is a recipe for a high scoring game. Over 5.5 goals is the play.
Follow @SBTSportBetting