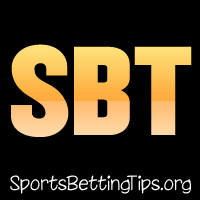 Follow @SBTSportBetting
It was a 1-1 night that felt like a 10-0 night thanks to the Wizards pick winning.
I said yesterday that both Wizards/Bucks were the bane of our existence this season in terms of bets and always calling it wrong.
Vin taunted me about that game and I said screw it I'm going to pick it – and I was RIGHT as the Wizards covered and actually won the game.
Pity I couldn't get the Kings one correct. They hung in there well but dropped off in the 4th after a solid 3rd quarter. Oh well.
It's the end of February – Wednesday, February 28th and we've got 9 games on the boards. Can the Magic end their losing streak when the Toronto Raptors come to town? And ones gotta give – Suns or Grizzlies? Which one will end their TEN GAME losing streak? Man I can't wait for that game.
Bucks vs Pistons Betting Tips:
The Bucks have had their struggles lately with no wins in regulation since the 13th – but I like them to do that here and I'll take them with the extra point and a half.
Bucks are generally a decent enough road team and watching that game last night, I felt they had more in them. I don't think the heads are going to go down there – they're going to keep on chugging away and get a W tonight.
The Pistons have dropped back to mediocrity including some embarrassing home losses being thumped by the Pelicans and Lakers. The 2 game road trip didn't help anything and they're really struggling now.
This is one of those teams I think in a big Division game that the Bucks will be motivated for, and will take Bucks +1.5.
Hornets vs Celtics Betting Tips:
This should be a hell of a game with both teams coming in on nice winning streaks.
I'm a bit concerned about the Hornets being on a B2B and having to travel, but they did that a few days ago against the Wizards and cleaned their clocks.
They're a bit beaten up however they seem to have a strong team mentality going and that's important when it comes to covering the point spread – you want a team that is going to fight if they're behind.
At the rate they're going I like them to keep pace with the Celtics here and hell I wouldn't be the least shocked if they pulled off a W.
Hornets +7.5
Follow @SBTSportBetting