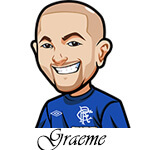 Follow @SBTSportBetting
Welcome to Wednesday, February 28th.
It's the end of the month and what a freaking month it's been for me from the betting side of things.
I've been absolutely killing it and nothing has been better than the golf.
Two weeks ago I managed to tip a +2200 winner and a +1000 winner but I out did myself last week as I nailed a +6600 winner:

And of course that's an E/W bet so I didn't just win the +6600 bet but a +1650 bet too.
Not too freaking shabby.
Hopefully I can continue my winning run this week. Let's get to the golf tips for the week as I cover the European Tour, WGC Event and the LPGA.
WGC Mexico:
Man what a difference a year makes – so many of the top contenders are skipping this one this week for a variety of reasons. Leaves Dustin Johnson and Justin Thomas at the top as heavy favourites.
Both are good bets however their odds are just too short for me.
I'm backing Phil Mickelson. Been awhile since he's won anything of course however he just kept popping up for me when I ran various simulations. That one is a 1/4 unit to win & E/W (Or top 5 if you're American).
Then I'm going for two bets on two decent underdogs which are Webb Simpson and Pat Perez. I have 1/2 unit on Webb, 1/4 unit on Pat. Both look like they should fit in with this course well and decent odds considering the field.
Tshwane Open:
I'm always glad when the South African tournaments are done and we're getting close. Much like the last two weeks, which has brought in the winners, I've looked at what I feel are a few key metrics and are betting based on that.
I'm doing 1/4 unit bets to win & E/W on the following 5: Adilson da Silva, Scott Jamieson, Ryan Evans, Justin Harding, Thomas Aiken.
Hopefully we can make it 3 weeks running and I'll start to enjoy the SA part of it again.
HSBC Womens:
I'm backing two separate women straight up to win – first one is Inbee Park and second one is Sung Hyun Park. Both are 1/4 unit bets. Inbee performed well here even without that big final round and Park is just exceptional.
I've backed Michelle Wie here as she is a hot and cold golfer and is hot right now. 1/4 unit on her to win and E/W.
Finally two bets on Brooke Henderson – one is 1/4 unit for her to win and each-way. The other is her to be the first round leader – same bet type and amount.
Follow @SBTSportBetting