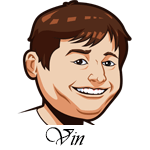 A 5-2 record last week in NBA betting.
The story of the NBA last night was the saga of LeBron James and Courtside Karen. What in the world was that about? And why are there people allowed to sit at courtside during a pandemic? I think the most telling thing is when Karen said that her husband has "this issue with LeBron" so you know he was the instigator here. He's not your rival, buddy. He's a guy you paid to see. The good news is that the NBA is moving forward with an All-Star Game in Atlanta so, hey, maybe we'll see them back for that!
A big story going on right now is Chris Paul who has been absolutely showing off of late. This guy is 35-years-old and still playing dominant basketball. Over his last two games he has 63 points and 21 assists. That trade is working out pretty well for the Suns thus far.
Best Odds for NBA:
Los Angeles Clippers at Brooklyn Nets Betting Tips:
The totals that Brooklyn games are putting up of late are just ridiculous. They've gone over in sixteen of their last nineteen games and the total is set sky high for this one at 242.5.
Brooklyn deserves it though as their last three games have seen a final total of 260+. This team can score unlike any other in the NBA and they are using that skill to their advantage.
Those wins came against the Hawks, Thunder, and Wizards so tonight's match-up with the Clippers is a completely different story. This is the toughest match-up they've had of the Harden era, but I'm not sure it matters – at least scoring wise. The Clippers have been a high scoring team themselves this season. This is much higher than I ever like to go on an over, but this one looks to be worth it.
Portland Trail Blazers at Washington Wizards Betting Tips:
Portland is in schedule hell right now as they are playing their third in four nights and the second half of a road back-to-back. They lost at Milwaukee last night and now travel to Washington to face the Wiz. The Blazers injury woes are well known at this point, but just to reiterate – no McCollum, Nurkic, Collins, or Derrick Jones Jr. for this one.
Washington is on two nights rest, playing at home, and they are coming off a rare win. Bradley Beal has been playing out of his mind this season, leading the NBA in scoring, so it will be nice to be able to root for him tonight.
It's going to be some rare moments of this season when we bet on the Wizards, but tonight is just a perfect storm.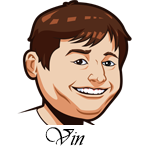 Hey guys.
I spend countless hours per week running this website with Graeme and writing our winning MLB, NBA etc tips. We do this free and don't earn a dime from the site.
However it is a lot of work and to continue we need your support. If you want to show your appreciation for our work or even just a thank you for winning tips, please donate some cash to at least cover our
beer money
! Thanks! Your donations will keep our tips free!
Boston Celtics at Golden State Warriors Betting Tips:
The Celtics have usually gotten up for the Warriors, they always played them well when the Warriors were a juggernaut, and I am expecting them to look good here tonight. Both of these teams are coming off two days rest which should make for a solid game tonight.
Boston has good size down low and the Warriors will be without James Wiseman. This is kind of a double-edged sword as the Warriors have played better with Wiseman off the floor thus far this season, but it is still a loss of depth and it takes away from the Warriors outstanding bench.
The Celtics haves their own injury issue with Marcus Smart out. He would've been a big problem for Steph Curry. Historically, the Celtics have played Curry better than all but a handful of NBA teams.
These two teams have very similar records early, but the Celtics look to be the team that is more likely to be a contender come playoff time. They've had plenty of time to prepare here and I think they can grab the win.
Best Sportsbook To Bet NBA:
Register an Account.
All betting odds and props will now be viewable under the event listing.
You can deposit to BetOnline via over 20 different options such as credit card.