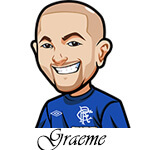 Hey guys,
Super Bowl LV is right around the corner. It takes place on Sunday, February 7th 2021.
This is going to be a different article than usual. Rather than leading with a whole bunch of analysis etc I'm just going to tell you who I am taking and why.
I am betting 3u on the Kansas City Chiefs at -3.
I could be totally off base on that. Tampa are playing at "home". They have Tom freaking Brady. Plus a stacked roster. A defense that when it is on are just phenomenal. I see lots of reasons to take Tampa.
But they don't have Mahomes.
When I look at the Chiefs last season and this season they have just really proven themselves to me so much. They just play so damn well. They're one of those teams I just feel confident backing ya know?
I don't feel that way with the Bucs. As a Patriots fan you better believe I'll be cheering on the Bucs come the Super Bowl and hoping for more magic by Tom Brady. Man I'd love to see him do it. What an achievement.
But I just don't have that confidence. I feel like everyone has to play their A game. I am not sure they will. When I look at the Washington result I think man – you guys let them stay in contention that game. When I look at the Saints game I think that the Saints lost it, as opposed to the Bucs winning it. I do think they beat a tough Packers team down to their own abilities such as that pass rush.
Watching that Chiefs vs Bills game – it honestly felt like men against boys. And the Bills are a damn good team and put up points. It just wasn't enough.
Mahomes ability on the RPO is something that is unmatched and it caused the Bucs big problems last time. One little mistake is all it takes.
Mahomes looked goddamn great against the Bills. Pass rushes had no effect. Amazing reaction plays. The way he is able to find free receivers with his reads etc. The possession stats of Mahomes in all his playoff games are so damn impressive.
I've looked at this one from various angles to see if I could convince myself otherwise.
Nope.
Chiefs -3 is my play. As a Pats and Brady fan, I hope I'm wrong. I'll be cheering the Bucs in this one.
But my wallet will be cheering the Chiefs.
(And I might just bet on Chiefs to win so I don't get a nightmare Chiefs win by 2pts scenario lol)