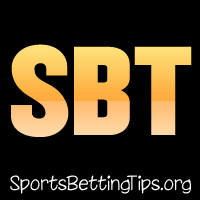 Follow @SBTSportBetting
0-1-1.
Last night was a good example of why we always try and take high quality teams. The Kings absolutely were going to cover the game until the fourth quarter when they allowed the most points of the game. Teams generally have their highest scoring quarter of the game in the first half, when they are fresh and the defenses haven't quite figured each other out. The Kings went into the third quarter down just seven, in line for a cover, but were -6 in the final frame to cost us that cover. Bad teams just aren't that reliable.
The Bucks managed to grab us a cover at -2 last night. There were multiple times in this game that they should've taken over and dominated, but they instead waited til the last second for Giannis to hit a shot and grab them the win. They win the game, but were only able to push.
Chicago Bulls vs. Los Angeles Clippers Betting Tips:
The post-Blake Griffin era in LA should be tough. The return for him was nice, but that is still a big loss as he was such a big part of what they do. With both DeAndre Jordan and Lou Williams also on the trade block, this is a team in flux right now. The Bulls are also that, but they are being a bit underrated here tonight.
Adjusting to life without Mirotic is a bit easier than adjusting to life without Blake. It's a tough pick, but the Bulls +8 should play tough this afternoon in LA.
Philadelphia 76ers vs. Indiana Pacers Betting Tips:
The Pacers have quietly been one of the better home teams this season. They are 18-10 on their home court and tonight draw a nice match-up against the 76ers. This will be Joel Embiid's first back-to-back of the season so it'll be interesting to see how he fares or how his minutes are limited. Over the past couple of seasons these two have been teams who have won their home games against each other and I expect tonight to be no different.
Indiana -2 is a nice play here.
New Orleans Pelicans vs. Minnesota Timberwolves Betting Tips:
The Pelicans wasted no time after DeMarcus Cousins was injured as they quickly restocked the cupboards by acquiring Nikola Mirotic. While he won't replace Cousins, he does help fill some of the production and will make for some more balanced lineups from New Orleans. This is a team that is hellbent on making the playoffs and I think they should play well going forward.
They have a surprising 16-10 record on the road against the spread and I really like their match-up against the Wolves tonight. The Wolves have a great offense, but really struggle on defense. That should make for a close game tonight and we have to like the Pelicans +8 here. Mirotic should make his debut here and we expect that to go well. With the Wolves losing four of their past six, this is a weird time for them to have such a big line in their favor.
Follow @SBTSportBetting