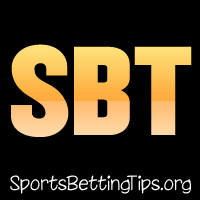 Follow @SBTSportBetting
0-1 last night.
This was a tough loss as we had the Pistons -8 against the Grizzlies. Blake Griffin started out great with his new team and everything looked great. At the end of the third quarter, the Pistons had a six point lead and we were right on pace for a cover. Instead, the Pistons got cold and only managed 22 points, losing the quarter 26-22, and our cover was lost. We had the winner, but the number ended up too high. Perhaps we should've padded some room for adjustments that would be made with the new roster, but there were a lot of good signs heading into this one. You have to be encouraged by the way that Andre Drummond and Blake looked together. To paraphrase Kiss, the fans are gonna lose their mind in Detroit: Lob City.
Tonight, we have a couple of good games that should get our weekend started on the right foot. Let's get right into them.
New York Knicks vs. Milwaukee Bucks Betting Tips:
The Bucks had a rough one last night as they lost to the Timberwolves and had Malcolm Brogdon go down with an injury. That's a tough one, but not one this team can't survive. Especially tonight when they finally get Jabari Parker back from injury. He is going to add another level of scoring to their team and it will be great to see how he meshes with GIANNIS after the leaps he's made during Parker's out time. Very interested to see what a lineup with Giannis, Parker, Khris Middleton and Bledsoe might look like. Milwaukee's very own death lineup, maybe?
They play the Knicks tonight who are a team we really don't like on the road. They are just 7-20 on the year and 11-16 against the spread. Not a good number. Them against a Bucks team that has been playing well, is getting a star player back and is playing at home? Yes, please. And the line is down to -2? YES, PLEASE! Bucks -2 is my play. I'd go as high as -4 with it.
Golden State Warriors vs. Sacramento Kings Betting Tips:
The Warriors are coming off of a loss at Utah and are looking to get back on the winning track tonight in Sacramento. That very well may happen, this is one of the best teams in the NBA after all, but this line is just ridiculous. The Warriors have every right to be a big favorite, but nearly two touchdowns on the road? I know it's Super Bowl weekend, but I don't think so.
The Kings are in a good spot right now. They've won three or their past four games and are playing at home in this one. Just about every team plays better at home and they are no exception. They aren't my favorite team or even the most reliable one, but this is a great spot from them. I'd expect to see this line at around -7 or -9 at the most, but -13.5 is ridiculous and playing to the public's love of the Warriors. Don't fall for it.
It may sound crazy, but the Kings +13.5 is the play here tonight. The Warriors should win and are probably going to be NBA champions again this year, but look for tonight's final score to be around 10 or 12.
Follow @SBTSportBetting