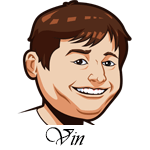 Follow @SBTSportBetting
A tough 1-2 last night with two teams just folding late.
The Bucks game was simply a matter of holding on. We laid the big points and they proved to be well worth it as they had a 106-72 lead after three quarters. The Pacers did the obligatory huge fourth quarter comeback against a bench mob, but it didn't turn out to be even close. Giannis Antetokounmpo only needed 31 minutes to post a 21 point, 14 rebound, and 10 assist game.
I was really expecting better from the Miami Heat with Jimmy Butler, Tyler Herro, Bam Adebayo, and Goran Dragic back in the lineup. They showed up big in the first half, but then completely folded in the second. They only had 35 total in the second half which is kind of embarrassing considering they had 34 in the first quarter and the Wizards have been one of the worst defensive teams in the league this season. The Heat are now 7-14 and in danger of slipping too far to be a threat this postseason.
The Suns and Pelicans were tight throughout the first half and I was expecting the Suns to really show up in the second. Instead, the opposite happened as the Pelicans exploded for a 75-55 second half. The Suns didn't shoot very well, 8/35 on threes, and Zion just ate their lunch. He's good.
A weird night, but we're on a solid run right now. Let's finish strong with the NBA on TNT games.
Best Odds for NBA:
Golden State Warriors at Dallas Mavericks Betting Tips:
The Warriors have been hit by the injury bug with James Wiseman, Kevon Looney, and Marquese Chriss all out for this one. That's a lot of size missing for a team that is missing size and I think that we could see that being a huge boost for Kristaps Porzingis and the Mavericks.
Dallas broke a six game losing streak last night, but this will be their third game in four nights with travel from Atlanta to Dallas last night. That's schedule hell and something I usually try to stay away from, but this team is also desperate right now. Plus, this game is on national TV.
That said, I just can't go with Dallas here. I can, however, take the over. The lack of depth and size will make scoring in the paint easier for the Mavericks and should help to increase the pace of this one.
Bet Warriors/Mavericks Over 228.5
Portland Trail Blazers at Philadelphia 76ers Betting Tips:
Damian Lillard is listed as questionable for this one and that is bad news for a Blazers team that has just been ravaged by injuries. Even if he plays, I am expecting a tough night for Portland. Embiid should suit up here after taking the last game off and he'll face a bottom-two NBA defense that has little rim protection.
I'm really expecting the Sixers to pack the scoreboard against this defense and will be taking their team over. The -8.5 is big and they very well could cover it, but that hook scares me just a little.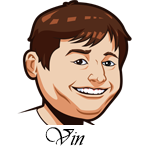 Hey guys.
I spend countless hours per week running this website with Graeme and writing our winning MLB, NBA etc tips. We do this free and don't earn a dime from the site.
However it is a lot of work and to continue we need your support. If you want to show your appreciation for our work or even just a thank you for winning tips, please donate some cash to at least cover our
beer money
! Thanks! Your donations will keep our tips free!
Denver Nuggets at Los Angeles Lakers Betting Tips:
The Lakers absolutely owned this team in the playoffs last season and it's hard to see things going much different here. The Lakers have adjusted their defense to stop threes which has kept them atop the league in defense. The LeBron/Anthony Davis duo is healthy and playing great, and it's hard for me to make a good argument for the Nuggets here.
Both of these teams are coming in on long rest so I'm not expecting that to be a factor here. Nikola Jokic is a real MVP candidate, but he can have a hard time with the size of the Lakers. These teams both play with a slower pace which I think will favor LA.
Best Sportsbook To Bet NBA:
Register an Account.
All betting odds and props will now be viewable under the event listing.
You can deposit to BetOnline via over 20 different options such as credit card.
Follow @SBTSportBetting