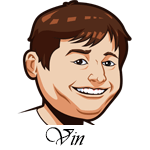 Follow @SBTSportBetting
A 2-1 record last night.
I was really sweating the final minutes of Brooklyn versus the Clippers as they were really close to getting the over, but we just needed the final push to get us there. Thankfully, the fourth quarter ended up being the highest scoring quarter and we hit the over with a 124-120 final score. Kyrie Irving was the star on this night as he finished with 39 points. He could just get any shot that he wanted to in this one.
The Warriors got out to a hot start, 35-24, but then went on to lose every quarter for the rest of the game as the Celtics won 111-107. I mentioned the Celtics size advantage yesterday and that really played out as the Celtics won the rebounding war, 51-36 which includes a 12-6 offensive rebounding lead.
Our only loss of the night was Wizards dropping a game at home against the Blazers. This is why you don't bet on teams with only four wins at this point in the season. I tuned into this one late when the Wizards were making a comeback, but Damian Lillard quickly shut that down.
Another big shout out to Gabriel for the tip last night. This is not his first time tipping which is just awesome from him. I'm glad that we were able to score some wins last night for you. Let's keep it up today.
Best Odds for NBA:
Indiana Pacers at Milwaukee Bucks Betting Tips:
I was reading an interesting theory about the NBA and why the Bucks are not as good defensively as they have been over the past couple of years. The reason is that the Bucks defense is designed to control the paint while allowing more three point shooting. However, the situation with no fans has lead to three point shooting reaching higher percentages and defenses like the Bucks really struggling with that.
The good news is that the Pacers are not one of these teams that are really filling it up from deep. They are a middle of the road team in percentage and 20th in attempts per game. That should benefit the Bucks and I see them getting a big win here.
Washington Wizards at Miami Heat Betting Tips:
Wizards on a back-to-back after a loss. The Heat are finally getting healthy and they should start cooking once again.
The Heat typically beat up on the Wizards and that should continue here.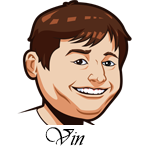 Hey guys.
I spend countless hours per week running this website with Graeme and writing our winning MLB, NBA etc tips. We do this free and don't earn a dime from the site.
However it is a lot of work and to continue we need your support. If you want to show your appreciation for our work or even just a thank you for winning tips, please donate some cash to at least cover our
beer money
! Thanks! Your donations will keep our tips free!
Phoenix Suns at New Orleans Pelicans Betting Tips:
I mentioned yesterday how hot Chris Paul has been lately and I think he should continue that run against the Pelicans tonight.
Nobody in the NBA allows more three point attempts than the Pelicans and the Suns do have some players that can fill it up. I am a big fan of Zion Williamson and the future of the Pelicans, but this is definitely a building year and nights like tonight are when they get dominated by a veteran like Chris Paul.
Best Sportsbook To Bet NBA:
Register an Account.
All betting odds and props will now be viewable under the event listing.
You can deposit to BetOnline via over 20 different options such as credit card.
Follow @SBTSportBetting