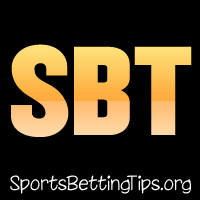 Follow @SBTSportBetting


[Get Exclusive Tips on our Patreon, Ad-Free
]
Well unfortunately there will be no golf betting tips this week.
We were just asleep at the wheel all week long, honestly. Vegas threw us time wise and with the golf we like to sit down and analyze it for hours and hours. That was not the case for this week as we're just so bloody behind.
Speaking of golf – anyone else think Tiger Woods is done? He pulled out with his back but we were watching his chip shots and he looked fine. Honestly we think it's mental for him right now – he just can't crack it. I mean can you blame the guy? Look at all the pressure he is under. There are so many golfers that have surpassed him skill wise, yet whenever he is playing every bloody golf website has a TIGER WATCH. No joke – I get notifications on my phone from 6 different sports apps letting me know how he is doing after each round – or sometimes halfway through a round.
Oh well – good luck to Tiger. Despite all the controversy he was an incredible golfer, and we'd love to see him come back and win just one more major. Only seems right he can finish his career on a high note.
Let's get to the betting tips for February 6th, 2015:
Soccer Betting Tips:
We're heading over to the Bundesliga for this one, with Schalke vs Borussia M'gladbach. We'll be taking the last name we hate to spell, Borussia M'gladbach at 2.60 odds It's a tight game between both teams. Borussia have been on form but it's been awhile since they played and the rust can settle in. Schalke got a big draw against Munich and are looking better. However Huntelaar is out for Schalke tonight and that's a big factor for them. We will bet on Borussia based on their form until told otherwise.
NHL Betting Tips:
We've got 3 NHL Betting Tips for you tonight.
Let's go with the safest bet first – Devils to win. In Decimal it's 1.66 odds and that's not pretty – but the Leafs took the Devils to overtime just a few days ago. It's hard not to count out the Leafs, and while the Devils are looking pretty solid at the moment we'd like that extra insurance just in case.
We'll also bet the Flames over the Pittsburgh Penguins. I mean look at the Calgary Flames this season. Not just their results, but their games. We've watched over 80% of them – we love watching the Flames at the moment. It doesn't matter WHO they are playing – if Calgary are home underdogs, bar injuries you need to bet on them. Always the right move.
Finally, the red hot St Louis Blues are on the road in Columbus. It won't be the easiest matchup but it's hard not to see the Blues continue their run, and we're going to be taking them to win this one at 1.90 odds for the regulation time victory.
NBA Betting Tips:
We're going to take the Cavs to continue their big winning run at the moment, so take Cavs -6.5. Pacers are no pushover, but the deal with the Cavs right now is their offense AND defense is just running hot. Everything about them is amazing – look at the way they shut out the Clippers and dominated them. Hell they were up by over 30 points at one point of the game.
So go with the LeBron love to continue.
Follow @SBTSportBetting