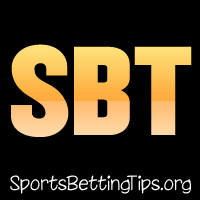 Follow @SBTSportBetting


[Get Exclusive Tips on our Patreon, Ad-Free
]
A weak sauce night last night with the tips.
We went 1-2 with the NHL Betting Tips but what can ya do? Flames and Blues just did not show up. That Blues game – holy crap. Imagine I tipped Columbus to win 7-1 before the game? You could probably offer 1 million to 1 odds on that one and some people still wouldn't think it was likely.
In the NBA, Cavs were dominated by Pacers in a disappointing game. And then in a big shocker, Schalke beat Borussia 1-0. I know M'gladbach had that bit of a layoff but really thought a Huntelaar-less Schalke would be no match for them. I was more concerned about the draw than anything else.
In hindsight, the Unders would have been a good bet probably. Oh well.
Let's turn our fortunes around today. It's February 7th, 2015 and we're ready to go:
NHL Betting Tips for February 7th, 2015:
Let's go with the Oilers to beat the Leafs. 2.20 odds is a nice value price. Hopefully Hall is back. Thing is the Oilers have looked decent in recent games. The Leafs? Not at all. And even the stats are misleading. They had double the shots of the Devils yesterday for example – but did you see those shots? They were atrocious. All just straight at the goalie. We've made a lot of money off betting against the Leafs – just have to continue that. Leafs are at home and they beat the Oilers twice last year – but screw it, Oilers have value at 2.20 odds.
Also on Stars -1.5 at 2.30 odds. Another team easy to bet against at the moment is Buffalo. The Stars offense – well you know who they are – they are capable of absolutely decimating the Sabres and have the potential to do that tonight.
We'll also take Goal Before 9:30 in the Jackets vs Senators game. Both teams in their previous two games have had high scoring games. Senators are coming into this rested, while Jackets had that game last night so momentum is on their side. Both games have had goals in the first period before – one before the 9:30 mark, and we're going to be betting this one has as well.
Also have to take Wild -1.5. Credit to the Avs they are looking a bit better these days but Wild have just cleaned their clocks this season so far and shut them out. 2.70 odds for them to repeat that? Yes please. Let's get on that.
We'll also take Penguins to win and include overtime and shootout on that. Penguins are looking confident especially after that win over the Flames. It was an absolutely dominating victory and although we don't have confirm who is in net yet – Pittsburgh are really starting to pick up steam and that will be a huge morale boosting victory for them.
In the last tip of the day we'll take Habs vs Devils Under 5 goals. This one should be tight. Montreal have Price in – they don't want to concede goals and they want to get back on the winning track. Expect a quiet game in Montreal tonight.
Follow @SBTSportBetting