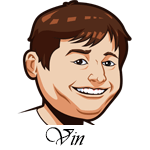 Follow @SBTSportBetting
The NBA trade deadline is rapidly approaching and this time of year is always tough to write about the NBA. You never know when a trade could happen that could send whatever it is that I am saying completely out of whack. The good news is that most teams seem to do trades on their off days. The bad news is, you just never know.
There are some interesting teams out there this year as the Eastern Conference seems wide open with the Cavs playing so poorly as of late. That is a team that needs to make a move, but what move they should make is complicated. If they stand pat, you know they are just planning on LeBron James to leave. If they make a move, they might end up regretting it in the long run.
The Celtics got some help from buyout season as they added Greg Monroe. He should add some much needed offense and rebounding from the center position off the bench. That is as good of an upgrade as we're likely to see from any team this season. It'll be interesting to see if the Raptors make a move as well. They have a pretty great team, but some people think they need to make a move to push them over the edge. Only time will tell.
Those two teams play tonight as the Raptors host the Celtics in Toronto. The Raptors have an awesome 21-4 record at home this season and are really taking that "WE THE NORTH" thing to the next level this year. If I had to pick (and they've done me wrong before), but I could really see this team coming out of the East. They are just so deep and have really changed their play style to one that should compete in the playoffs.
Notable Upcoming Bets:
NBA Betting Tips:
That game is going to be a good one tonight, but as of right now Kyrie Irving is listed as questionable. If he ends up not playing, we are all over the Raptors -4.5. Boston is an awesome 16-8 against the spread on the road this year, but without Kyrie they are a lot weaker on offense. Watch the injury report on this one and if Kyrie doesn't play, jump on the Raptors -4.5.
The Wizards can't seem to get any respect. They lost John Wall and have won five straight games. Despite that, they are a big underdog on the road at Philly tonight. This team is worse without Wall, but you can't really argue with the way they've played. That win streak could come to an end tonight, but it should be close. Give me those point, give me the Wizards +6.
Milwaukee is 6-1 since firing Jason Kidd and tonight they draw the Knicks who they have beat up on of late. This isn't a regular road game for Milwaukee either as they just played in Brooklyn on Sunday so they should be well rested heading into this one. (Hotel rest is still rest.) I really like the way they've been playing as of late and Jabari Parker has looked great in his first two games. I'm taking the Bucks -2 tonight as they are a new team since Kidd got fired and the Knicks are the Knicks. They lost on Sunday at home to the Hawks and Milwaukee is way better than Atlanta.
Follow @SBTSportBetting