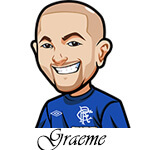 Follow @SBTSportBetting


[Get Exclusive Tips on our Patreon, Ad-Free
]
This is a free preview of my NHL advanced metrics analysis, and over 2.5 goals system. These posts you can usually only find in our Patreon
Nice to see the over 2.5 goals system get its first win just 15 minutes into the 1st period!
Mental how many shots the Oilers took against the Canucks early on there. They just couldn't get the puck in the net. Things like my analysis yesterday is where we can learn from it – a team having an XGA like that will allow the chances as we saw, but it doesn't guarantee the Oilers are going to score goals. So that's where next I would look into goalie metrics more in regard to that.
Bruins had the value as the analytics suggested. Very quick advanced metrics analytics today because there is a ton of games and I have an early morning meeting.
Over 2.5 Goals System (1-0, +0.37u):
– Flyers Over 2.5 Team Goals @ 1.28
Advanced Metrics Analysis:
Disclaimer: This is a quick look through advanced metrics primarily using last 10 data where I give thoughts on a game based purely on those. This does not factor in goalies, injuries, momentum, schedule, and all that good stuff.
Hurricanes vs Sabres:
Initially it loooks like one the Canes will squeak with the better xGF stats. But I could see Buffalo pulling off an upset here. Their GF/60 at 3.59 is impressive and the Canes conceding at GA/60 of 3.37 even though a much lower xGA (this is where diving into the goalies is crucial to decide on a play for this one). Sabres are similar where their goaltending has been helping and have a lower SCGA/60 at 2.69 to 2.77. Goalies a big factor in this one.
Canadiens vs Lightning:
The high variance of the Lighting goals for and against lines up close to the xG so you can generally expect goals, but also for them to concede. Habs should be scoring more with GF/60 2.63 and xGF/60 3.13 and this could be a decent team for them. Low SCGF/60 of 2.44 kind of balances out with Lightning SCGA/60. Has potential to be high scoring and this is where if I was doing betting tips, I'd be looking to see how much better the Habs home performances are offensively and whether that makes it an over play. The Corsi metrics lean towards a decent amount of goals too.
Rangers vs Wings:
Wings way overscoring at 3.56 /60 considering their xGF/60 of 2.93. Rangers are opposite where goaltending has been huge for them 2.15 against 3.01. Both teams have stingy SCGA/60. Nothing really jumping out at me. At 2.45, slight value on the Wings but they should still be dogs.
Islanders vs Wild:
Corsi stats are nice in favour of the Wild here. Their goaltending has hurt them so bad with 4.5 GA/60 compared to xGA/60 of 2.99. Hard to separate these teams as the imbalances of the Wild balance out with the Islanders standard metrics. Wild have a great HDGF/60 of 2.35 and the Islanders have 6th worst HDCA/60 in the league but 3rd be st HDGA/60 again meaning goaltending saving them. Their goalie will have to be on point tonight.
Blues vs Jets:
This looks like a tight one. Winnipeg a much better Corsi and Fenwick %. But it's one where a lot balances out. I'd give slight edge to Jets.
Flames vs Predators:
The Flames xGF is nice and high at 3.38 but they just can't score the goals. Doesn't look great against the Preds who have GA & xGA 60 below 3. SCGA/60 is 1.99. This looks like another 'mare for the Flames offense.
Coyotes vs Kraken:
Bit surprised this one has coinflip odds. It looks a straightforward Coyotes play to me based on the metrics. Better GF & GA, better xG metrics. Corsi is close and Fenwick is even. Bettter SCG. Better HD metrics. Yeah just based on these, I'd be betting the Coyotes. Seems very paint-by-numbers.
Avalanche vs Devils:
Very close Corsi & Fenwick. Avs just based on all this you'd expect like a 3-2 victory. But Devils are scoring a lot and look like they might be able to get 3. Very tight one.
Ducks vs Penguins:
Pens stand out in quite a few metrics in a big way (Corsi, Fenwick) but then dwindle more when you go along. One I'd avoid.
Sharks vs Flyers:
Surprise – the metrics say the Flyers will score eleventy billion goals! Actually that's where things get tricky as you have those Sharks recent results that really affect the numbers. I've talked about it on BetNHL that the Philly goaltending is their big concern. Of course Sharks only mustering up 2.53 xGF/60 and can't score. They give away a lot of high danger chances and Philly rank 12th for HDGF/60. For reference, Canucks rank 4th and Pens 9th and that's after the Sharks games.
This is a free preview of my NHL advanced metrics analysis, and over 2.5 goals system. These posts you can usually only find in our Patreon
Follow @SBTSportBetting