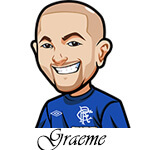 Follow @SBTSportBetting
The Golden Globes take place this weekend. It will be the 77th Golden Globe Awards and I will be covering them and trying to provide betting tips.
Personally I think those shows are usually a lot of gash – but I always enjoy Ricky Gervais. He always comes off so genuine when he is pushing the envelope and I am looking forward to him continuing to do so.
If you're wondering where to bet the Golden Globes, check out this article: Where To Bet The Golden Globes Online.
With that, let's cover the 2020 Golden Globes and what to bet. Bear in mind a lot of them are tricky in terms of heavy favourites although it's usually never as bad as the Oscars in terms of juice. Actually the Globes will affect the Oscars odds so always more value here.
77th Golden Globes Betting Tips:
Bets where the odds are too much to bet on for me but you may like the "bridgejumper" bet:
– Joaquin Phoenix to win Best Actor in a Drama. Honestly it's between him and Driver. I think Phoenix fully deserves it though and I think takes it.
– The Irishman to win best Motion Picture. -200 odds on that one. However if you want a long shot, 1917 is more recent and that one may surprise. I'd advise a small bet on that at +800. Sam Mendes getting included in the director category is a factor there.
– Renee has to take Best Actress in a Drama. Can't see anyone else there. Ditto for Awkwafina. I tried my best to convince myself to take Ana de Armas but can't.
– Nothing should beat once Upon a Time in Hollywood for the best musical or comedy.
Eddie Murphy to win Best Actor in Musical or Comedy. This is actually a tough category. DiCaprio was tremendous in Once Upon A Time in Hollywood. Taron Egerton is probably the most deserving. However I've just noticed a big push for Eddie Murphy on social media lately, and it feels like a fair bit of astroturfing.
Martin Scorsese to win best director. Personally it's tough to see. Parasite is something the HPFA absolutely love and so Bong Joon Ho should probably take it. But this is one where I do think there might be an upset considering The Irishman is such a strong favourite for Best Picture. I think that would be a nice crowd pleasing one too.
1917 to Win Best Picture. Personally I thought The Irishman was a bit overrated due to the cast. I won't be surprised if it wins but -200 is too much. I think Phoenix takes Best Actor and that will be enough for Joker. 1917 is a more traditional type of movie to vote for and I think that might surprise.
Jennifer Aniston Best Actress in a Drama Series. +100 odds is fine for me here. The Globes like her and Colman has won a couple. For me Aniston is the front runner and I'll take her at coinflip odds.
Succession to win best TV Drama. The Crown won a couple of years ago. It's rare to see repeat winners. looking at the alternatives, I like Succession at +100 odds.
Follow @SBTSportBetting