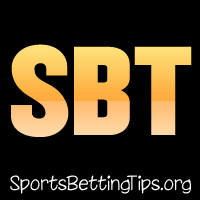 A 1-1 record last night.
We're back with a full slate for a Friday night.
The game of the night has to be Joel Embiid and the Sixers taking on James Harden and the Rockets. Russell Westbrook will be playing here as well and it'll be fun to watch him try to deal with the big Sixers defense. Westbrook is not afraid of Ben Simmons, but he is giving up a ton of height in that match-up.
We also have a game between the Lakers and the Pelicans which will be the first time Brandon Ingram, Josh Hart, and Lonzo Ball return to LA since the trade for Anthony Davis.
Let's get into it.
Philadelphia 76ers vs. Houston Rockets Betting Tips:
The 76ers have spent all season living a dual life. On the one hand, they are a very big team that can dominate on the defensive end and cause troubles for some of the best teams in this league. On the other hand, they can't shoot threes and the more that you force them to – the harder it gets for them.
Tonight is an interesting match-up of that duality as they face one of the best three-point shooting teams in the league. The Rockets play some of the best inside/outside-only basketball in the league as they'd shoot from three every time if they could.
It's a fun match-up of two opposing forces and I am excited to see it. I could see Houston playing some zone here which worked well for Miami and other teams against Philly this season. Ultimately, I am looking for James Harden to work some magic and his team to make a lot more three-point shots. The Sixers just won't be able to keep up with that and they'll probably drop this one on the road.
https://www.Bovada.lvBet Rockets -4
5Dimes Sportsbook
New Orleans Pelicans vs. Los Angeles Lakers Betting Tips:
The Pelicans are playing very well of late as they have won four straight and five of the past six. More impressive is the past three wins all came against teams that are currently in the playoffs. They are getting healthy and Brandon Ingram, Lonzo Ball and the other young players are gaining more confidence in playing with each other.
I have my eye on those two big time here as they look for a bit of revenge against the team that traded them away. These two teams played a very emotional game earlier this year in New Orleans that went down to the final few seconds before the Lakers pulled away. I can see this one playing out in a very similar fashion.
LeBron James and Anthony Davis are amazing and they make up for a lot on this roster, but they aren't the best shooting team while the Pelicans can let it fly.
At the end of the day, ten points is just too much to lay here. The Pelicans are rolling right now and I think they show up strong tonight with some strong personal feelings involved for some of their roster.
https://www.Bovada.lvBet Pelicans +10.5