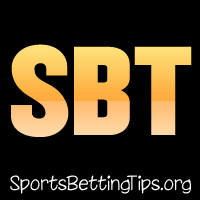 Follow @SBTSportBetting


[Get Exclusive Tips on our Patreon, Ad-Free
]
Last night, we saw the San Antonio Spurs force game seven in their series with the Denver Nuggets. The Spurs came out with a hot first quarter in which they built a ten point led and then just built on it from there. This game was almost all Spurs. The Nuggets made a brief run to get a three-point lead, but then the Spurs took it back and let it go. Vin thought they might have figured out the road in the playoffs, but a must-win game is a whole different story.
Graeme had the over for this one of 208 which came in easily thanks to the performance of the Spurs veterans who really got it down here as the leading scorers were LaMarcus Aldridge, DeMar DeRozan and Rudy Gay. While Nikola Jokic had a huge 43 points, that seems to have played into the Spurs gameplan. Jamal Murray of the Nuggets only managed 16 points which is simply not the performance they needed from him tonight.
We move on to game six of the Clippers and Warriors series. The Warriors have much, much talent than this Clippers team, but they are playing a much more cohesive brand of basketball and taking advantage of the Warriors lackadaisical play at times. The Warriors are always trying to flip that on/off switch and today is definitely feeling like an "on" game.
Graeme: Yet another slip up from the Golden State
Warriors in this series. Unreal. Now they are letting the Rockets get
a bit of extra rest which is good for James Harden & co.
So it's a very intriguing game tonight. Are the Warriors able to bounce
back strong? Or will the Clippers play the game of their lives and
force a Game 7?
I feel like the Warriors are pretty obvious this season. While I didn't
tip it here, I write more casual tips over at SportsBettingTips.org and I
wrote there to take the Clippers point spread in the last game PLUS the
Clippers to win.
Just knowing the way Warriors have been this season it jumped out at me
and I had no problem advising it on a casual basis.
Tonight I believe they flex their muscle again. Just like in Game 3.
They come out fast and hard and don't let up until the 4th when they
have a 30-40pt lead.
First quarter bets and all that are probably good but I'll go with the
point spread.
https://www.Bovada.lvWarriors -10
Vin: To me, this is game three all over again. The Warriors were embarrassed by their play in game two and then went to Los Angeles and embarrassed the Clips on their home court. They are going to do that again here. Klay Thompson already came out and said they need to come back and win by 30, and I won't be remotely surprised if that's what they do.
Stephen Curry had a tough night, but to me it is Andre Iguodala that needs to show up here. He's been great thus far in the playoffs, but had just a 1-for-7 night. If he is locked in and playing at the level that we know him for, the Dubs have another tool in their box that the Clips have no answer for.
The Clippers have done a great job in this series and they are definitely going to be a free agent destination this summer, but their work is done here. It's time for the giant to wake up from his nap and finish this damn thing.
https://www.Bovada.lvBet Warriors -10
Follow @SBTSportBetting