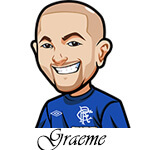 Follow @SBTSportBetting
Welcome to this weeks golf tips.
I'll be covering the Honda Classic and have a couple of other bets in other tournaments coming soon.
First I just wanted to give everyone a quick heads up that me and Vin recorded our WWE Super ShowDown 2020 Podcast yesterday for anyone who wants to bet wrestling. The event takes place tomorrow, and it's a quick 25 minute listen.
Every listen and download helps us get a bigger audience so if you have a minute, subscribe to it and listen to it via Apple or Podcast Addict or Spotify or whatever. Even if you're not that interested. Much appreciated.
Make that your good deed for the day 🙂
Right. Golf.
So last week I only had three small picks. Wasn't really feeling it. We actually ended up coming very close to a Top 5 cash. Our 30/1 pick for top 5 and win Matthew Nesmith came 6th in the Puerto Rico Open. Incredibly close one that.
This week I am primarily focused on the Honda Classic. However I wanted to offer up a 1u bet on Benjamin Hebert to win and Top 5. That one is over in the Oman Open and is the only option I saw there.
In the New Zealand Open, I like the 35/1 Michael Hendry and have 1u on him as well.
Just two small bets I noticed when browsing the stats and analytics etc.
Honda Classic Bets:
I've got two main plays for this one then four small plays.
First main plays are on Byeong-Hun An at 33/1 and Daniel Berger at 33/1. Both of those are 3u plays. Byeong-Hun An is right there on the metrics I run and averages out well and is nice and balanced. He managed to get a 5th here a couple of years ago. He should be in the top 10 at least and when you are there well anything is possible.
Daniel Berger finished 2nd here 3 years ago I believe it was. Playing very good golf right now. Just one of those golfers who look to be on form and look like they are well worth betting.
Both of those are to win and top 5. Split those units.
I've now got 4 small bets, all of these are to win and top 5. All of them are 1u bets.
The first is the 60/1 Harris English who has not got the top 10 here in the past however his golf game suits it all here and is worth a play.
Then there is Gary Woodland. He is 20/1. Only a small play on him due to his odds as he is someone where it is like "Eh yeah I could see him making it" but the price just isn't enough to go higher. But I do want a piece.
I'm also on Lee Westwood. He hasn't played at this course in awhile but when he did back in the day he killed it. After his performance at Abu Dhabi and Mexico I gotta go with him. 66/1. Easiest bet of the day at that price.
Tom Hoge at 100/1 is my final play. I was tempted with him and Cauley and Kitayama and have went with Hoge.
Don't forget to check out the podcast.
Follow @SBTSportBetting