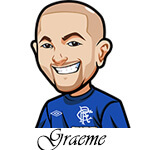 Follow @SBTSportBetting
It's been a pretty good run in the golf the past few weeks.
In September I had a 50/1 e/w cash, a 28/1 e/w cash, correctly picking Europe to win the Ryder Cup, a 90/1 e/w cash 2 weeks ago in the LPG and then correctly picking In Gee Chun to win the LPGA KEB Hana Bank Championship last week!
I usually post my tips here on SBT each week but occasionally I get a bit too busy. So be sure to subscribe at my personal Golf Betting Tips website.
Here's the betting slip from the In Gee Chun win:

Not trying to brag or anything but it does feel good getting these wins and I want to make sure you all make money on these big prices along with me!
Reason I also mention the site is that the CJ Cup has already started. If you're quick you can get into live in-play at the site linked below. If not sorry – I got the timezones mixed up and didn't get this up here in time. Had it up at the golf tips site bright and early this morning though.
Here's who I have in the CJ Cup:
Justin Thomas To Win, Brandt Snedeker and Kevin Na To Win & Top 5
The other golf tip is in the Valderrama Masters and it's Robert Rock to win and Top 5.
So with golf already close to underway let's spend this Wednesday looking at the CFL Picks:
CFL Week 19:
Crazy that the season is almost over with but also still wide open. We have four teams who have made it through but who wins the East is still very tight and we still have three teams from the West battling for that final playoff spot.
I think the Eskimos will be one of those teams but not sure about Blue Bombers and the BC Lions. I do think the Blue Bombers are that team but anything could happen.
This week I'm going with:
Redblacks to Win. Man this is an incredible game and I HATE betting against the Hamilton offense. They are so fun to watch. However I've went over it and over it and I just think Ottawa are the better team all around. Sure Hamiltons offense is insane but Ottawa handled them well the last time they played. Ottawa will not be complacent after the way they blew it against the Eskimos and will come out strong. They have a couple of excellent WRs and the best RB in the league.
Eskimos vs Lions – Over 53 Points. This is a big game but I think the Eskimos offense is clicking big time at the moment. They'll come into this one rolling and just keep going and should be able to get the points. I'd be very surprised if the Lions can't keep up and this one is going over – I'm sure of it.
Montreal Alouettes +4.5. They go up against Toronto in the battle of "who gives a crap". In saying that both these teams have given a lot of effort this season and even when it was obvious they were leagues below the other teams they haven't given up so props to them. I think Manziel and the Alouettes finish strong and will have some confidence after that Stampeders performance.
Calgary Stampeders -8.5. The Stampeders haven't been themselves lately but they can clinch the division with a win here(even though it's pretty much theirs anyway) and are a beast at home. The Roughriders have injuries up the ass and I think at this stage being in the playoffs already they'll be quite happy to just take it easy the next couple of weeks. They don't need any more injuries and while I don't think they'll roll over they won't have the fignt in them.
Follow @SBTSportBetting