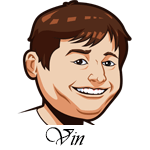 Follow @SBTSportBetting
The sports world never stops. Not only do we have Thursday Night Football tonight, we also have an MLB playoff game between the Astros and Red Sox, tons of NHL games, college football, and the 2018 debut of LeBron James as a Laker.
We're going to focus on the football game first. Both of these teams are in desperate need of a win to keep their slim playoff hopes alive. The Broncos are 2-4 on the year while the Cardinals are just 1-5. This game probably won't be pretty with Case Keenum under center for the Broncos and rookie Josh Rosen going for Arizona. Both teams will try hard to establish the run here and rely on their defense. Keenum has actually been pretty solid the last two weeks, but the home fans are booing him anyway. He'll probably be happy to be on the road today.
Notable Upcoming Bets:
Denver Broncos vs. Arizona Cardinals Betting Tips:
The Arizona offense has been bad, really bad. They are yet to have a game with 300 total yards on offense. Not passing, TOTAL yards. How is that even possible? Meanwhile, the Broncos have been easily over that number in every game except for one.
The worry with Denver is that they've allowed over 270 yards rushing in each of the past two weeks and 146 the week before that. The story goes that maybe David Johnson will be able to get going in this one. That's a good theory, but we're talking about a guy who is averaging just 3.2 yards per carry and has only 296 yards all season. I don't think the Broncos will suddenly become run stoppers here, but it takes two to tango.
As I said before too, Keenum has been decent. He's had some big games and he can get touchdowns. I'm not sure I'd say the same about Rosen right now. This feels like an easy one to me.
College Football Betting Tips:
That NFL game isn't going to be much fun to watch I imagine, but Stanford and Arizona State in a Pac-12 match-up has the potential to be a great one. Stanford is in a bad place right now as they've dropped two straight to Utah and Notre Dame and now head on the road for an important conference game.
Sadly, I don't see things getting better for them here. The last two losses have been pretty ugly and the Arizona State running game is serious. They are averaging 175 yards per game on the season including a crazy 396 yards allowed performance against Oregon State. I could see them packing them on like that today as Stanford has allowed over 222 in each of the past two weeks.
NBA Betting Tips:
The game of the night is probably the Blazers hosting the Lakers. Not for the playoff implications or anything like that, but because tonight is the first regular season game with LeBron James in a Lakers uniform and it will be on national television. I like the Lakers a lot this year and think they have the potential to be a top-four seed. While the Blazers were swept out of the playoffs last year thanks in part to defense by Rajon Rondo who just so happens to be a Laker now as well. This game feels like it will be a showcase for the new Lakers and I expect them to do very well here. I can't believe they are getting points.
Follow @SBTSportBetting