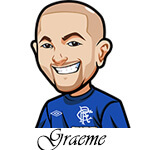 Follow @SBTSportBetting
What an incredible few weeks it's been in the golf betting.
I hope you've been following me for the past month because I'm on the hottest streak of my freaking life and I'm hoping to continue it this week.
I don't always post my tips here – I skipped last week – but if you want to get my tips every week be sure to follow me via GolfBettingTips.org.
Here's just a few of the betting slips from the past couple of weeks:






Just an unreal run this year.
A lot of interest this week in the golf of course with Tiger Woods back in the mix of things.
I'm covering the PGA and LPGA this week.
Here's my tips:
Arnold Palmer:
Tiger to Win. I mean this is a real suckers bet considering the odds but I don't care! If Tiger truly is back then he should be able to win this tournament in his sleep and I want to be part of it.
I'm also backing Tyrell Hatton, Jason Day and Justin Rose to win & E/W. For the latter two it's mostly the Tiger factor – his odds are so ridiculous it's made the guys at the top that much more appealing. Some incredible odds for Day and Rose all things considered.
Hatton is someone who has been solid and I am surprised I haven't backed him before now. Hopefully he isn't going on a down swing or anything like that.
LPGA:
I'm backing Lydia Ko and Sei Young Kim both to win & E/W.
I'm short on time this week and also have a bloody cold so I'm making these quick. You can see reasoning and unit sizing over at my golf tips site mentioned at the beginning of the post.
Follow @SBTSportBetting