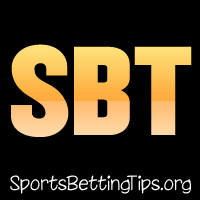 Follow @SBTSportBetting
1-1 last night.
The Jazz absolutely walloped the Pistons 110-79 last night for a big win for us. Since getting Rudy Gobert this is an elite, elite defense and they are doing some serious business in their quest to the playoffs. They won't beat the Rockets or Warriors, but every other West team should be worried about them. The defense has been that good.
We lost our Hawks over Thunder pick. This was a schedule alert game for the Thunder, but tanking takes precedence over schedule, I guess. This was a two point game at the end of the third quarter, but Atlanta managed just 19 points in the fourth and the +6 wasn't enough. When Russell Westbrook drops a 35/12/12 on you, it almost never is.
Milwaukee Bucks vs. Orlando Magic Betting Tips:
The Bucks schedule is in a real nice place right now. They grabbed us a win earlier this week over the Grizzlies and now face the Magic, another tanking team. Aaron Gordon is not expected to play and Evan Fournier is out. This is a really flawed team even with those guys and they are just plain bad without them.
Milwaukee still bothers us as they aren't playing the right way and a new coach next year is probably their only hope, but they should win this one. Giannis Antetokounmpo isn't MVP level this year, but there is no one in Orlando that can stop him. Hard not to like Milwaukee -8.5 tonight in Orlando.
Washington Wizards vs. Boston Celtics Betting Tips
The Celtics are in cruise mode right now. They have a 6.5 game lead on the third seed and are four games behind the Raptors. They are unlikely to move either way between now and the playoffs. Kyrie Irving, Jaylen Brown, Marcus Smart and Al Horford are unlikely to play in this one and despite being at home against the Wizards, the Celtics are an underdog in this game.
While Washington has had a rough run of late, they should be able to strike here. The Celtics just dropped one at home to the Pacers and that could happen again here. I like the Wizards to rediscover some of their ball movement magic and grab the win here against the Celtics B-Team. Look for a big Bradley Beal game and a Wizards -2.5 win.
Miami Heat vs. Sacramento Kings Betting Tips:
I took the Miami Heat over the Portland Trailblazers a couple of days ago and that was a mistake. I underrated the Blazers and Miami had a rough game. That won't be the case here tonight as it's hard to underrate the Kings. They are in clear tank mode and they don't have the depth to keep up with this Miami team.
Miami has been a top ten Defensive Rating team this year while the Kings are bottom two in Offensive Rating. That is a great match-up for the Heat and they should be hungry for a win after being embarrassed by Portland earlier this week. The Heat -7 is the play here.
Follow @SBTSportBetting