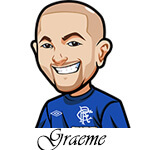 Hi guys.
Not sure how things will be for the next couple of weeks in regard to golf. I may not have many tips due to the schedule and the lack of tournaments or there may just be some small more casual like plays.
We've got the Hero World Challenge this week. Not really something worth handicapping. Lack of sharpness will be an issue no doubt with how many players haven't played in awhile.
Reed or Rahm might step up there. I'm going to throw a small bet on Rickie Fowler for a Top 5 Finish at 2/1 odds. Considering his history here I don't hate it. Probably will do 1/2u just to make it interesting. Your call if you want to follow me or not.
Anyway yeah probably not much going on golf tips wise over the next little while so if you don't see anything posted here for a bit that's why. I'll have a look each week and see though.
At least we ended the year on a nice win with our 1/4u play on Rahm at the World Tour Championship. Betting slip: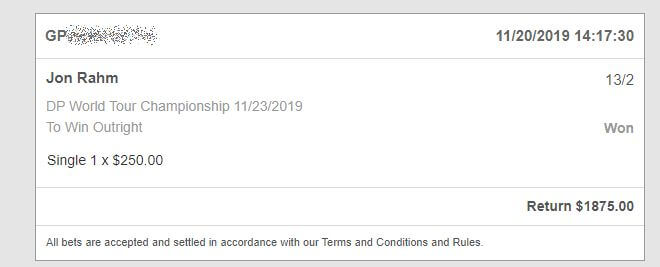 Thanks to everyone who has followed for the year. It's been a fun year. I'll hopefully have SOME tips this month but if not then see you all next year!