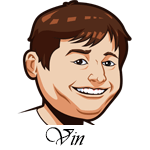 Follow @SBTSportBetting
0-1 last night. 20-7 in playoffs.
A tough one last night as the Brewers defeated the Dodgers 4-0. The funny thing is I sort of laid out how this might happen in the write-up. If the Brewers got an early lead, they would have their big guns in the bullpen to throw out. If Ryan Braun and Christian Yelich woke up, this team would have a better chance.
This series has been pretty unbelievable thus far. The Dodgers starters have struggled, the Brewers starters have been great. The Brewers bullpen has had issues, the Dodgers bullpen has been nearly flawless. The strengths and weaknesses of both teams have been flip flopped thus far and it's hard to quantify that going forward.
[text-blocks id="137″ slug="email"]
Boston Red Sox vs. Houston Astros Betting Tips:
In the last round, Nathan Eovaldi was a star in shutting down the Yankees. He had everything working and really shut down that offense. The Astros are not the Yankees though and I think they will have better success against him here. They are at home, they had the lowest strikeout rate in the regular season and they have a diverse offense to throw at him. I think they'll do well today.
The Red Sox? I'm not so sure. They were below average against left handed starters and Dallas Keuchel is going at home. His home/road splits worry me a little, but overall I like him here.
I do believe that the bullpens in game two was more of a blip than anything. Houston's bullpen should do much better here and Boston's still worries me. This feels like a Houston win and the odds are definitely in our favor. I was slightly leaning over, but these offenses can do a lot in a hurry so I'd rather just stick with the moneyline in this one.
Bet Astros -126
Milwaukee Brewers vs. Los Angeles Dodgers Betting Tips:
Gio Gonzalez struggled in game one of this series as he was only allowed two innings of work. The Dodgers can hit him and he'll have an extremely short leash here. With Josh Hader and Corey Knebel both pitching yesterday and possibly unavailable, I could see this one playing out in a similar fashion to game two.
The Brewers were a below average hitting team against lefties during the regular season and tonight will face Rich Hill. He had a 3.66 ERA/3.97 FIP during the regular season and he's been great at home this year, but the NLDS wasn't pretty. He pitched 4.1 innings, allowing four hits and five walks.
The winds should be much gentler today and I think this is the game that we see some serious run scoring from both teams. Craig Counsell will try to stretch more out of Gonzalez than he is able to give while Roberts has been too trusting of his starters. Yesterday's game should've been 2-0 late, but he left Buehler in too long. This is a great spot for the over.
Bet Dodgers/Brewers Over 7.5 Runs
I still believe this is going to be a long series and that the Dodgers are the better of the two teams. This is the moment that we find out. A 3-1 deficit would be untenable. The Dodgers need this win and I think they throw the kitchen sink trying to get it.
Bet Dodgers -150
Follow @SBTSportBetting