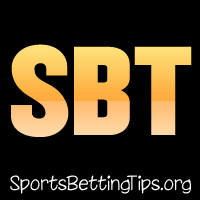 Follow @SBTSportBetting
Welcome back to another season of the NBA! We're back with NBA Tips every day of the season. I'm Vince and my partner Graeme will be starting next week. We're two NBA super fans who love betting on the league. We post tips every day and keep our record posted in the sidebar. We bet our own games, but we don't guarantee winners. We are a resource. These articles should be read as our opinion on the day's games and we encourage you to do your own research before making picks.
Okay, now that we've gotten that out of the way let's start making some money. We have two big match-ups today including a possible Eastern Conference Finals match-up between the Boston Celtics and the Philadelphia 76ers. We'll also see the defending World Champions (and possible future World Champions), the Golden State Warriors playing the Oklahoma City Thunder.
Boston Celtics vs. Philadelphia 76ers Betting Tips:
These are two teams with bright, bright futures that should be a marquee match-up for years to come. The Sixers burst onto the scene last season as Joel Embiid and Ben Simmons both got healthy and broke out in major ways. It's truly kind of amazing as the two of them had something like 30 games experience between them and they were one of the best teams in the NBA. They'll attempt to add a third banana this year as last year's number one pick, Markelle Fultz will be added to the starting lineup. There could be some growing pains with him, but Embiid and Simmons are really good and should make that transition easier that it is for most rookie point guards.
Boston is a team that everyone is loving to win the East this year. They went to the Eastern Conference Finals last year (defeating the Sixers along the way) without Kyrie Irving and Gordon Hayward last season, but those two will be back for this one. That said, Hayward isn't fully back yet and I think their might be some growing pains this season. We saw it a bit in the preseason and there will be a minutes crunch here with so many great players and only 48 minutes in a game.
It feels like this line is predicting what these teams are going to look like in a few months, not what they look like now. If the Celtics become the juggernaut that everyone is predicting then I could see them as this large of a favorite, but Embiid and Simmons will be the two best players on the floor in this game and I'll be taking the points here.
Bet Sixers +5
Oklahoma City Thunder vs. Golden State Warriors Betting Tips:
It is looking like Russell Westbrook won't be playing this game and that makes this a far easier pick than the game above. The Thunder have been missing Andre Roberson since last January and their defense really suffered once he went down. Without Westbrook and Roberson, this team is severely shorthanded and the Warriors are the best team in this league. I think they'll be putting on a show for the home fan's tonight.
Bet Warriors -12.5
Follow @SBTSportBetting