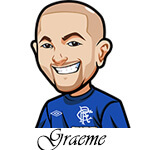 As the next round of the NHL playoffs get set, I will do more advanced metric analysis of the matchups between the teams.
I'll also have a look at how teams performed in the playoffs they already played compared to regular season against their opponents.
It's been interesting looking at how different things are. The Leafs series for example is going exactly as expected. The Hurricanes/Preds one has been completely different. It also shows different factors which I will cover for each team.
Let's start with Islanders vs Bruins.
Islanders vs Bruins Advanced Metric Analysis:
The Bruins were able to defeat the Washington Capitals. In my initial analysis, I said this was a real 50/50 series. Initially, this proved to very much be the case with so many overtime games. However if you study the metrics you would see the Boston Bruins start to take over slightly from Game 2 onwarwds. Then you just notices a real desire from them to win which the Capitals were lacking. Offense was the difference here with the Bruins xGF and High Danger chances. Basically – they stepped up.
The Islanders were a big surprise. Penguins had an excellent regular season and the only reason not to back them would have been a couple of crap playoff experiences lately. Well that ended up being a factor. Malkin being in the team ended up not really helping matters too much.
During the regular season, the Islanders managed to be the bogey team for the Bruins early on. Bruins did manage to turn that around though in April. Looking at the games they were all fairly close. Islanders were able to generate more chances in the early games.
What was really notable was the April 15th game where the Islanders had exactly zero high danger chances.
Islanders generally struggled with the Pens – quite rightly – although I don't subscribe to the theory of Sorokin being the only reason for them going through. He certainly helped but I wasn't impressed with the chances the Penguins created. The May 24th game is the only one that was a big factor in.
Boston have the offense to take care of the chances they get. And with how the Bruins got a handle on the Islanders I think we'll see them control the series. You can't count out the Islanders and if you are looking for an underdog play I think they have value, but I'm happy to back Bruins -1.5 to get the job done. They showed a lot of strong mental ability in that Capitals series.
Canada: Best Odds: 1.86 at Bet365 – $200 in Bet Credits.
USA: Best Odds: Bovada – $750 Welcome Bonus.
Everyone Else: Best Odds: 1.86 at Bet365 – $200 in Bet Credits
(Odds correct as of 2021/05/27 11:06:36 AM EST but are subject to change.)