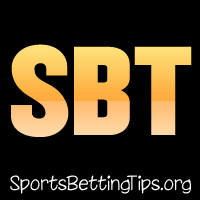 Follow @SBTSportBetting


[Get Exclusive Tips on our Patreon, Ad-Free
]
Welcome to the Sports Betting Tips for Sunday, January 10th, 2016.
We've got two big games in the NFL Playoffs today in the Wild Card rounds, with the Seattle Seahawks taking on the Minnesota Vikings, and the Green Bay Packers going up against the Washington Redskins.
Both games should be very good – let's get to the betting tips:
Packers vs Redskins Betting Tips:
The Green Bay Packers go into this one as 1 point underdogs. The line on this one has drastically changed as the Packers were 3 point favourites just last week.
Honestly it's no surprise we feel. The Packers were getting a lot of betting action based on name more than anything else. If you took out the team names and had just written "TEAM A" and "TEAM B" – the Redskins would be the favoured team. The fact is on paper they are the much stronger team and the Green Bay Packers are a mess.
These two teams did not meet during the regular season. The last time they met actually was back in 2013 and of course RG3 was QB for the Redskins. Skins won 38-20.
The story of this one really seems to be all about the quarterbacks. On the Packers, Aaron Rodgers is really struggling. He's looked – well – average, the last little while. A large part of that is of course that he is missing Jordy Nelson but there is more than that – his offensive line really hasn't given him the time required and he's had to scramble a lot and also rely on luck quite a few times.
It's completely different in Washington where the Redskins have fully embraced Kirk Cousins as their new starting quarterback over RG3, and boy has he came into the role. He's had some off days for sure but he's also had possibly the best game in franchise history earlier this season.
The Packers are one of those teams that have really fell into the wild card rounds hanging on by a bandaid. Washington aren't a top team by any means – but if they can keep their cool then this is one game they should win.
It won't be easy, but we'll take Redskins -1.
Seahawks vs Vikings Betting Tips:
The big news of course is that Lynch is out for the Seahawks. However he's been out before and that hasn't been that much of an issue.
I'll be honest – Lynch being out is a big reason I am tipping Seahawks -3. I think if he had came back there could have been quite a few issues with the team. But I've liked what I have seen from the Seahawks lately. Russell Wilson has really steppted it up this season and I think he's proven just how good a QB he really can be. They've had their ups and downs sure – but just look at that amazing 5 game run they went on from 49ers to Browns in November and December, winning all 5 of them.
I'll be taking Seahawks here.
Follow @SBTSportBetting