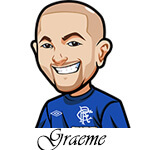 Follow @SBTSportBetting


[Get Exclusive Tips on our Patreon, Ad-Free
]
The Donald Sterling Scandal was a string of controversies arising from racial comments made by immediate former owner of the NBA's Los Angeles Clippers in April 2014. The comments, in which Sterling castigates his girlfriend V. Stiviano for associating with black players were secretly recorded by Stiviano and the audio leaked to the press. Sterling's comments were widely condemned by commentators from within and outside the basketball fraternity and resulted in some of the most severe sanctions ever placed on an individual in sports.
Background to the Donald Sterling Scandal
Donald sterling, a successful attorney and real estate mogul, had acquired the Clippers in 1981 and until 2014 he had the longest tenure as an NBA owner among living owners. He bought the franchise for $12.5 million when it was still based in San Diego and known as the San Diego Clippers. 1981 was also the year longtime Lakers owner Jerry Buss bought his team and he was in fact influential in encouraging his friend Sterling to buy the Clippers.
Sterling's tenure was riddled with controversy from the start. In 1982, he was fined a then NBA record fine of $10,000 for communicating his intention to make sure his team finished last in order to draft first and get some good players on the cheap. His attempted relocation to Los Angeles shortly afterwards, as well as a raft of misconducts almost got him ejected from the NBA.
In 1984, encouraged by his friend Al Davis who had successfully taken on the NFL in an antitrust lawsuit and moved his team the Oakland Raiders team to LA, Sterling relocated the Clippers to LA without the approval of the league. When the league fined him $25 million, he filed an antitrust lawsuit of his own and the league reduced the fine to $6 million. Outside the game, Sterling had a long history of racist actions and sexual harassment lawsuits. From the outset, Sterling was a much hated figure by Clippers fans because of his frugal tendencies which made the franchise a laughing stock with poor on-court performances.
The Scandal
The whole saga began on April 25, 2014 when TMZ released an audio of Sterling making offensive racist remarks V. Stiviano, his friend and personal assistant. In the audio Sterling is heard telling Stiviano, "You can sleep with [black people].
You can bring them in, you can do whatever you want", but "the little I ask you is … not to bring them to my games." Apparently Sterling was annoyed over a photo which Stiviano had taken with Magic Johnson and posted on Instagram. The revelation was picked up by other news channels and spread fast, drawing reactions mainly of disgust from many sources.
Reaction and Aftermath to the Donald Sterling Scandal
The day after the audio came out, Andy Roeser, the Clippers president defended Sterling claiming that Stiviano was trying to get even with the Sterling family for suing her and that she had told Sterling she would get even with him. Words of condemnation came from far and wide with people from all walks of life including president Obama and various active and retired players all giving their thoughts.
Within the team which, like the league, was predominantly made of black players there was understandable disquiet. Players and coaches held a meeting and expressed their displeasure at their owner's comments and they even considered boycotting Game 4 of their playoff series versus the Golden State Warriors the following day. The players did turn up for the game but they protested by wearing their shirts inside-out during the pregame huddle so as to hide the team logo. The Miami Heat showed solidarity with the Clippers by also wearing their shirts inside-out.
The Clippers brand was now being avoided by corporates, with companies such as Virgin America, Kia Motors, CarMax and State Farm all dropping their sponsorship deals with the team. On April 29, the much awaited NBA sanctions were announced and as expected, they were extremely severe. Sterling was banned indefinitely from all NBA activities including owning any team and attending matches.
He was also fined $2.5 million, the maximum fine allowed in the NBA. The ban meant that Sterling could no longer own the team and NBA commissioner Adam Silver that the Clippers would be put under caretaker ownership until new owners were found. Sterling appeared on a CNN interview two weeks after the initial incident and said he was not racist and that his remarks which he claimed Stiviano baited him into had been taken out of context. Eventually, Sterling's estranged wife Shelly negotiated a $2 billion fee for the team with Microsoft CEO Steve Ballmer.
Follow @SBTSportBetting