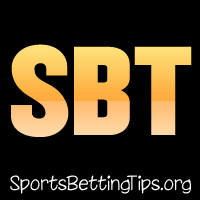 Follow @SBTSportBetting
Unfortunately we posted a goose egg yesterday with the NBA Tips.
I liked the Wizards to bounce back against the Jazz however the Jazz had a massive game and Wizards couldn't even win, let alone cover the spread.
Wizards just looked like they didn't take them seriously and thought they could stroll to success so that was a very frustrating one to see.
The other one had me stunned as we had the Nuggets -9.5 against the Hawks and Atlanta blew them away 110-97. The Hawks just didn't give up and both opened and closed the game with extremely strong performances.
Welp.
We shall move onto Thursday, January 11th. 4 games on the board. Two streaking teams with the Celtics visiting Philly to take on the 76ers. The Raptors host the Cavs as Toronto hope to have Lowry back and to get a big W.
Sacramento Kings vs LA Clippers Betting Tips:
The 13-27 Kings come into this one on the back of a 2 game losing streak. The LA Clippers have 2 wins in a row and are currently 19-21.
Wins are crucial for the Clippers at the moment as they look to at least hit .500 and they're coming in with high momentum after that victory over the Golden State Warriors.
These two teams last played on December 26th and the Clippers ran wild over them 122-95. I can't help but see a repeat performance. The Clippers are juts going from strength to strength and aren't going to underrestimate a team.
I'm taking Clippers -1.5 tonight and am expecting them to dominate.
Raptors vs LeBron Betting Tips:
The Raptors are without Lowry again and that's going to be a big loss. They hung in there well against the Heat but the heads are going to go down knowing they've already lost one without him and I think they're going to lose another.
The Cavs are going to be out for blood in this one knowing it's a winnable game against a top team. This is an opportunity they can't afford to blow and Lebron won't let them.
Cavs -3.
Follow @SBTSportBetting