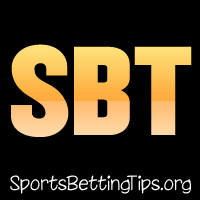 Follow @SBTSportBetting
An 0-1 record last night.
You gotta be kidding me with this one. We had the Heat -4.5 against the Grizzlies. Final score, 112-108 as the Heat let off the gas in the 4th quarter. This line had some major movements that dropped it down to -3 by game time so hopefully some of you were able to get it at that number.
We have a decent sized slate for a Sunday with a few early games as well. The game of the night would've been the Cleveland Cavaliers taking on the Los Angeles Lakers, but with no Kevin Love or LeBron James that game has lost some it's luster. Let's take a look at what we have.
Golden State Warriors vs. Dallas Mavericks: If this was any team but the Warriors I would take the Mavs and the points here. Over the last few games though the Warriors have really started to look like the Warriors. They've scored 115+ in their past six games and are 5-1 in that stretch. I'm a fan of Luka Doncic and what Dallas is doing, but I fear the J.J. Barea injury could hurt this team more than it would seem on the surface. Their big advantage in a game like this is their bench unit.
Portland Trail Blazers vs. Denver Nuggets Betting Tips:
Denver has done a fantastic job of keeping the top seed in the West while they dealt with a ton of injuries. Those players are starting to get healthy now and this team is all the more dangerous. I always like Denver playing at home, but I especially like this match-up. Nikola Jokic can outplay Jusuf Nurkic and I don't mind the Jamal Murray/Damian Lillard match-up.
Portland has not been a great road team this year. They are 5-10 against the spread as a road underdog and 7-11 against the spread on the road. This is a very tough home team and I see them continuing to struggle here. Denver is the top seed for a reason.
https://www.Bovada.lvBet Denver -5
Cleveland Cavaliers vs. Los Angeles Lakers Betting Tips:
Honestly, I feel like I've been leaving money on the table by not betting against the Cavs more often. They are 19-24 against the spread on the season and 1-5 ATS thus far in January. They draw a tough match-up against a fast paced Lakers offense that I think they will struggle to keep up with.
The Cavs are really shorthanded in the front court as Larry Nance Jr. went down with an injury and they are yet to see anything from John Henson. I can really see Kyle Kuzma and Brandon Ingram feasting in this one. The Lakers should control the boards as well as Tristan Thompson is their only line of defense and he's not very happy right now.
It's tough to win in this league on the road and the Cavs just aren't that good. The Lakers without LeBron have been playing better of late and I expect them to have a nice game here. It's hard not to against Cleveland.
https://www.Bovada.lvBet Lakers -10
Follow @SBTSportBetting