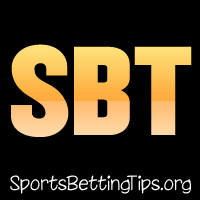 Follow @SBTSportBetting
It was the night of the underdogs last night when it came to covering the point spreads. The biggest underdog victory last night however was the Cleveland Cavaliers.
They had 10 points and didn't even need them as they defeated the Lakers 101-95. LeBron must be loving it as his value just goes up and up. Lakres just looked so weak last night and Walton is going to have to mix things up I think.
Rockets were 5.5 favourites but even with Harden in the mix and going hard with 38 points they lost 116-109 to the Magic. Raptors barely beat the Wizards in double OT. It was quite the night.
Let's look onto Monday, January 14th 2019.
6 games on the board. No big losing or winning streaks going into this one. Biggest are the Bobcats looking to snap a 3 game streak on the road in San Antonio. And the Jazz look to extend their 3 game winning streak.
Spurs vs Hornets Betting Tips:
The Spurs come into this one after a couple of recent struggles. They lost to the Grizzlies due to their strict defense and then lost to the Thunder in a tough game where they just seemed to run out of steam.
Those were tough losses for the Spurs but I like them to bounce back strong at home against the Hornets where they have blown out a lot of teams lately. Such as the Grizzlies, Raptors, Celtics and Nuggets.
Hornets are on a tough road trip and I'm sure they can't wait for it to end. They're coming off losses to the Kings, Blazers and Clippers and they haven't really been too competitive in t hose games.
I'm sure both James Borrego and Tony Parker will be up for this game. That sort of thing is always a concern and Rudy Gay isn't back. Despite that I just think the Spurs will be motivated to get back on track after those Thunder games and will come out angry. They were complacent against the Thunder and have had a few days of rest.
https://www.Bovada.lvSpurs -9
Jazz vs Pistons Betting Tips:
I love what is happening at the moment in Utah and with Donovan Mitchell. They've had to make some line changes due to injuries and to say Mitchell is flourishing in this role would be an understatement.
They've got a lot of confidence going into this one and they already beat the Pistons just over a week ago in Detroit.
The Pistons ended a losing streak with a solid win over the Clippers but they aren't consistent. They will win one game then lose the next. Just seems to happen and they can't get going.
It was a nice revenge game for Blake Griffin for sure and that no doubt helped them rise to the occasion. But I have to think Utahs defense shuts them out here and their confident offense keeps going strong.
https://www.Bovada.lvJazz -8
Follow @SBTSportBetting