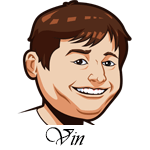 I took yesterday off from making NBA tips because I really didn't know what was going to happen. Games were being canceled, the league's Board of Governors were meeting, and players were testing positive for COVID-19 for the second time. It's just crazy right now and NBA outside of the bubble isn't really working well.
Teams are playing the games and we are seeing some good highlights, but the play is undoubtedly different. No crowds play a part, but there is a factor of "let's just get through this" in a lot of these games. That's why we have seen some crazy stat lines and will continue to. The amount of care just doesn't seem to be there and likely won't be there until we get to the playoffs.
That doesn't mean that you can't still make money on this league, you just have to be careful. We've made a bit of money so far on games, but I feel like I've learned quite a bit about the league over the past week and what it is at this point. You can never know everything, but I am feeling good going forward even with the weirdness of the league right now.
Speaking of making money, did you see our golf tips this week? Graeme hit first and second in last weekend's tournament for a +17 unit win!
Best Odds for NBA:
Brooklyn Nets at New York Knicks Betting Tips:
The Knicks have been a fun little story to start the year, but their offense is ultimately going to be the downfall of them and that is going to show up big in a game like this.
Kevin Durant is back and he's looking better every game. In a year where not a lot of people care (including, apparently, his teammate Kyrie Irving who is just taking some time for…reasons right now), I think that KD does care. He wants to prove that he is back and prove that he is still the best player in the NBA.
Where the Nets really shine is by playing fast and scoring in transition. That is just a style of play that the Knicks aren't equipped to keep up with or stop. Brooklyn has dropped two straight. That ends tonight.
Milwaukee Bucks at Detroit Pistons Betting Tips:
This is going to seem like real deja vu because it is going to be almost the exact tip we made a week ago.
The Bucks are a huge favorite at -10.5 and they have dominated the Pistons in recent history with something like ten straight wins. They have beaten Detroit twice this season and scored 125+ in their last four games against them.
They are most likely going to win here again, but I don't want to lay the big points. I am going with the team over of 118.5. The books offensive rating on the season is 118.6 and they should continue having no problem against Detroit.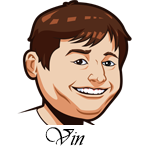 Hey guys.
I spend countless hours per week running this website with Graeme and writing our winning MLB, NBA etc tips. We do this free and don't earn a dime from the site.
However it is a lot of work and to continue we need your support. If you want to show your appreciation for our work or even just a thank you for winning tips, please donate some cash to at least cover our
beer money
! Thanks! Your donations will keep our tips free!
Atlanta Hawks at Phoenix Suns Betting Tips:
Game postponed.
The last four games these two teams have played would've been over this total. I realize these are much different teams now and much better teams than we have seen over the past couple of years, but they are both teams that can fill up the basket.
Atlanta has just been ravaged by injuries with no Rondo, Gallinari or Bogdan Bogdanovic. That really hurts their defense and makes room for more of the Trae Young show. That is what we are looking for her because Trae means points and Trae means no defense.
Both of these teams have been under more than over this year, but I think we are in line for an adjustment here.
Best Sportsbook To Bet NBA:
Register an Account.
All betting odds and props will now be viewable under the event listing.
You can deposit to BetOnline via over 20 different options such as credit card.