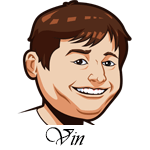 A 1-1 record last night.
Yesterday we got the win taking the Nets with a 116-109 final score. Honestly, we were lucky to get that win because earlier in the day the Nets traded away half of their team for James Harden. It ended up being a real team effort as nine players played twenty minutes or more. Kevin Durant lead the way with 26 points in 30 minutes.
We also took the Bucks team over of 118 and this one failed to come in. This was simply one of those games where the Bucks lead so big after three that the fourth didn't matter. They were on pace to get us there with 89 points through the first three quarters, but the fourth saw them down 26-21 and they still won by nine points.
The Harden trade definitely changes the face of the NBA. The Nets were already among the favorites to win the championship, but that trade took them from +500 to win it all down to +270. I guess these sportsbooks haven't seen James Harden or Kyrie Irving in the playoffs lately.
Best Odds for NBA:
Miami Heat at Philadelphia 76ers Betting Tips:
This one kind of feels like a trap because the Heat just have so many players out because of the health and safety protocols. Jimmy Butler, Bam Adebayo, Goran Dragic, and Kendrick Nunn will all not take part in this game and that's just… a lot. Will the Heat even have enough players?
Philly has their own share of issues, but they are expected to have Tobias Harris, Joel Embiid, and Ben Simmons all active for this one. If any two of those play, I can't imagine a scenario where the Sixers lose.
They just have to play it.
These two played Tuesday under similar circumstances with the Sixers winning 137-134. I think that bodes well for the line here. -10.5 is a lot of points, but they clearly underrated their hobbled opponents last time out and I don't see them making the same mistake again.
Houston Rockets at San Antonio Spurs Betting Tips:
The Spurs have won four of their past five, including two wins against the Los Angeles teams.
They face a team that just lost James Harden and how they respond will be pretty interesting. They won't have any of their new players just yet so it's likely to be the John Wall, Boogie Cousins, and Christian Wood show. Is that enough?
I think of this game like a break-up. You can either lay around and be depressed for a few days or get back out there and show the world that you are worth something. I really don't know which the Rockets will be, I just know that I doubt their defense.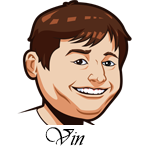 Hey guys.
I spend countless hours per week running this website with Graeme and writing our winning MLB, NBA etc tips. We do this free and don't earn a dime from the site.
However it is a lot of work and to continue we need your support. If you want to show your appreciation for our work or even just a thank you for winning tips, please donate some cash to at least cover our
beer money
! Thanks! Your donations will keep our tips free!
Golden State Warriors at Denver Nuggets Betting Tips:
I hate going this high on an over, but these two teams really deserve it. The Warriors are allowing 115 per game on the season while the Nuggets are allowing 113.
Denver ranks second in the NBA with a 116.3 Offensive Rating while the Warriors are the third fastest pace team in the league. Both teams are going to score and they should play fast. Let's do it.
Bet Warriors/Nuggets Over 225.5
Best Sportsbook To Bet NBA:
Register an Account.
All betting odds and props will now be viewable under the event listing.
You can deposit to BetOnline via over 20 different options such as credit card.