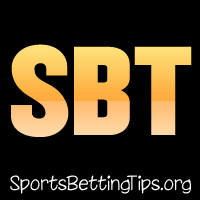 Follow @SBTSportBetting
A 2-0 record last night, the second one of those in a row.
Yesterday's tips were quite easy actually, no sweating involved. We had the Heat -1.5 over the Bucks and they won by 18. The Bucks looked sloppy and shot poorly from the field, almost like they live in freezing Wisconsin and had a chance to spend a Saturday night in Miami. A shame that basketball game got in the way of a great weekend.
We also had the Timberwolves -6 and they won by 17 over the Blazers. They really flexed their offensive muscles in this one, scoring 120 behind a 20/11 game from Karl-Anthony Towns.
Today is Martin Luther King Day in the US so we have quite a few day games in the NBA. Let's take a look at some of our favorites.
Charlotte Hornets vs. Detroit Pistons Betting Tips:
I am thinking this early start has to favor the home team. This game starts at 12:05 Eastern time and that is terribly early for NBA players who train their bodies to peak around 7:00 Eastern Time. Not only that, but their is a huge home/road disparity in this one. The Hornets have a terrible 5-13 record away from home this year while the Pistons are 13-5. Sometimes it's just that easy.
As long as Andre Drummond is active for this one, we are taking the Pistons. If he ends up not playing, skip it. I think he will play and I think the Pistons -3 will roll.
San Antonio Spurs vs. Atlanta Hawks Betting Tips:
It's looking like the starting lineup will be intact for this one and if that's the case, that is big trouble for the Atlanta Hawks. They simply don't have the manpower to keep up with the Spurs machine. Historically, San Antonio owns Atlanta with a 27-12 record against the spread since 1996. We don't expect that to go any differently today in Atlanta and the Spurs -7.5 are our pick.
Golden State Warriors vs. Cleveland Cavaliers Betting Tips:
The game that everyone has been waiting for since Christmas.
This one should be interesting as the Cavaliers have lost four of five and looked a bit lost as of late. While the Warriors just got Curry back and have won 7 of their last 8, including a dominating win over the Toronto Raptors. The Warriors have disappointed at times and are not going to win 70 games this year, but they are still really amazing when they want to be and tonight against the Cavs on national TV definitely seems like a game they would want to be.
Forget all the narratives and storylines though, let's look at the stats. The Warriors are ranked number one in Offensive Rating meaning they have the very best offense in the league. While the Cavs rank 29th in Defensive Rating, the second worst in the league. Put it this way, if this was Warriors vs. Suns would you even hesitate to bet? Not at this line.
The Warriors -5.5 is a gift and the Cleveland offense is going to have some serious trouble this evening. LeBron doesn't like being embarrassed on national TV, but there is a pretty damn good chance that he's going to be tonight. You have to play defense. Sorry.
Follow @SBTSportBetting