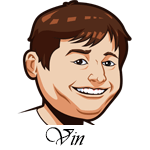 Follow @SBTSportBetting
The season started with the Celtics losing Gordon Hayward. Then they went on an incredible winning streak that had everyone questioning whether they were ready to beat the Cavaliers in the East. Then they cooled off and everyone seems to have started sleeping on them a bit. That was a mistake.
Here's the thing, the Celtics had one of the toughest early season schedules of any team in the league because of a game in London that they played last week. That overseas game had five days of rest built in to both ends of it, meaning that the Celtics have only played one game in the past ten days. They will have a more regular schedule going forward and are definitely a team to watch going forward. Better yet, they are probably the most well-rested team in the NBA right now.
Notable Upcoming Bets:
NBA Betting Tips:
The Celtics play the Pelicans tonight and you honestly couldn't ask for a better match-up. This is a nice homecoming for the Celtics as they'll be fully rested, maybe had some time to actually practice, playing at home against a team that they are better than. This should be fun for the home town fans as they have to be excited to see their team back in action. This game is a lay-up and I love the Celtics -4.5 tonight.
I always love to target teams playing at Denver as it is one of the most difficult places to play in the NBA thanks to the elevation. The Mavericks have had a nice little resurgence here of late going 7-8 over the past month, but I'd only call maybe three of those wins impressive. Dallas is just 6-14 on the road this season while Denver is 15-5. The home court advantage is real, Denver -5.5.
College Basketball Betting Tips:
Purdue has been one of the most impressive teams in college basketball this season. They are ranked #3 in the country with a 17-2 record and tonight draw a struggling Wisconsin team. These two played last week and Purdue won by 11, but somehow the line on this one is -15.5. Purdue has been doing well this season thanks to an amazing offense, but Wisconsin can slow them down as they did in that earlier game. This line just seems way too high based on what the final score should be. Purdue should win, Wisconsin +15.5 is the play tonight. Feels like a 70-60 kind of game.
The Clemson Tigers have never won on the road at North Carolina. Never in history have they won a road game against the Tar Heels. That is insane, but it is not a streak that I expect to be broken here tonight. North Carolina -7.5 lost to Clemson on the road last week and a bounce back here is key for them. There is just so much baggage here and the Chapel Hill home court advantage is real. Go with the Tar Heels, the middle of the week in January isn't the time for history to be made.
Follow @SBTSportBetting