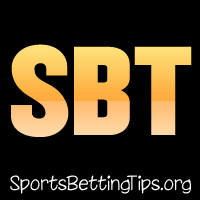 Follow @SBTSportBetting
A big performance from the New Orleans Pelicans, and Anthony Davis in particular, saw us lose our Celtics -4.5 bet last night.
The Pelicans came out hungry for this one and Davis was in absolute beast mode. They controled the game and Davis put up a whopping 45 points and 16 rebounds in that one.
Cousins was also in spectacular form with 19 points and 15 rebounds. Just can't predict a performance like Davis put in. The Pelicans held up strong and even when the Celtics took over, they hung in there in the 4th.
A much busier day in the NBA with 10 games to pick from.
Heat vs Bucks Betting Tips:
I think we've lost more this season on the Bucks than any other team so I almost feel like an idiot for going with this game but I'm taking Heat +4.5 regardless.
The Heat look to be missing Tyler Johnson I expect and that sucks but I think they have enough in the tank for this one. The Bucks got thumped by the Heat recently and while the Bucks had a bad performance in that game, I don't know if they have what it takes here.
They aren't really a 'revenge' type of team and the Heat have a good record against the Bucks.
I'm taking the points in this one with Heat +4.5.
Unfortunately I wrote the above tip and then I had to go to the dentist. Quite a few lines weren't up so I thought I'd wait till I'm back to do the rest of the tips. But now I am woozy as all hell and came back and slept for a couple of hours and am a bit out of it.
Also want to get these tips up ASAP so just going to post them now with the one tip. Sorry about that!
Follow @SBTSportBetting