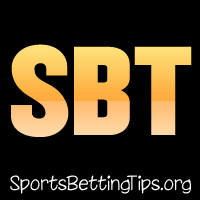 Follow @SBTSportBetting
A 1-1 record last night.
The Heat line made no sense when it went up and it made no sense when the Heat beat the Bulls 117-103. Josh Richardson led the way for Miami with 26 points.
Some things, you just can't know before a game starts. We had the Mavs +6.5 and the Pacers ended up win 111-99 to cover the spread. The thing that we couldn't have possibly known heading in was that Luka Doncic would foul out with just 24 minutes played. He was getting abused by the Pacers defense in this one, so not saying they would've covered but I would've certainly felt better about it. They weren't calling a lot of fouls on Doncic and he was frustrated with the refs, earning his first technical. Later in the game, he said he went to juggle the ball with his feet (you know, like Europeans do in football) and instead he was called for his second technical and kicked out of the game.
There are only three games on the schedule today as the league seems to want to avoid the NFL playoffs. I quit watching football a couple of years ago, but go Saints. New Orleans is my favorite city in the world so let's hope those fine people get to party today. Let's get into the games.
Phoenix Suns vs. Minnesota Timberwolves: I almost talked myself into Phoenix +12 here. They've won four of their past six games and have been looking more sturdy of late. I just can't do it though. As a road underdog with spreads of 6.5 to 12, they are just 5-9 against the spread. This is the second half of a back-to-back too, from cold Charlotte to cold Minnesota, and the fourth game of a road trip. I'd rather stay away.
Charlotte Hornets vs. Indiana Pacers: Similar situation here, but I can actually make a good case for both teams. Charlotte has won three straight by 15+ points and has looked really good of late. Kemba Walker draws a nice match-up against a probable Darren Collison. While the Pacers are on a 10-3 run with their only losses being to Boston, Toronto, and Philadelphia: three of the best teams in the East. Skip it.
Los Angeles Clippers vs. San Antonio Spurs Betting Tips:
I was all set on taking the Clippers here. This line felt like an adjustment to the Spurs awesome 17-7 record against the spread at home this season. The Clippers have had a tough schedule and are a pretty solid team so I thought they were being underrated a bit. Then I took a look at the injury report.
No Lou Williams has been hurting them for awhile now, still no Luc Mbah A Moute and Danilo Gallinari was downgraded to doubtful for this one. I'd say Gallinari has been their MVP this season so that hurts quite a bit. The Clips are in the midst of a five game losing streak and I don't see that getting any better here.
Also in the injury report, DeMar DeRozan was upgraded to probable. I just have to go with the Spurs here. They have been cooking at home all season and have been very good to us while the Clips are in a real hole right now.
https://www.Bovada.lvBet Spurs -8
Follow @SBTSportBetting