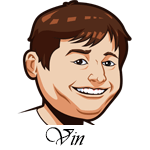 Follow @SBTSportBetting
New week, new tips!
I have four tips for tonight's NBA games.
Let's just get right into it.
Boston Celtics at Philadelphia 76ers Betting Tips:
This is the game of the night right here or at least, it would be if Jayson Tatum were available. Instead he is quarantining and will nto suit up for this one.
While the 76ers should get a big boost tonight with the return of Seth Curry and a healthy Joel Embiid. The Sixers are coming off a two-point loss to the Grizzlies and that definitely seemed like the type of game where they might have been looking forward to this one. (They also didn't have Embiid or Curry, so, yeah.)
This is also a game that matters, standings wise. These two teams share a division and the 76ers have a better division record, but a worse overall record. A win here could prove important down the line.
Best Odds for NBA:
Sacramento Kings at Los Angeles Clippers Betting Tips:
The Kings are tremendously bad at defense. They have a 120.5 Defensive Rating on the season which is 6.1 behind the 29th ranked team, the Washington Wizards.
To show you just how bad this defensive rating is, if you subtracted 6.1 from the 29th ranked team you would have the Milwaukee Bucks – the 12th rated defense in the league. The difference between playing the Kings and the Wizards is the same difference as playing the Wizards and Bucks. That is just ridiculous.
Anyway, the Clippers injury report looks pretty clean and I see no good reason why they won't score well over 120+ against this sad defense.
Memphis Grizzlies at Portland Trail Blazers Betting Tips:
Things are rough in Portland right now. C.J. McCollum and Jusuf Nurkic has both gone down with injuries and it is once again the Damian Lillard show in the Pacific Northwest. This guy has been so loyal to this team and an exemplary leader, but this team just keeps getting injuries like this that derail the small chance they have to really compete. It stinks.
The Grizzlies are so hot right now. They've won five straight games and Ja Morant is back and healthy. This team has had a really impressive defense with a 106.1 Defensive Rating, fourth in the league. Put that defense against a team that just lost its second best scorer and good things should happen. Portland is a bottom-five defense without any big men to protect the rim.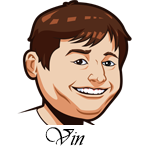 Hey guys.
I spend countless hours per week running this website with Graeme and writing our winning MLB, NBA etc tips. We do this free and don't earn a dime from the site.
However it is a lot of work and to continue we need your support. If you want to show your appreciation for our work or even just a thank you for winning tips, please donate some cash to at least cover our
beer money
! Thanks! Your donations will keep our tips free!
San Antonio Spurs at Golden State Warriors Betting Tips:
As weird as it sounds, this is a match-up of really good benches.
The Spurs have gotten strong play off their bench and they have the top defensive bench unit in the league right now. While the Warriors have been great off the bench with a top-rated offense with the bench squad. Golden State has been especially good in second quarters this season because of that, but I think they will struggle a bit there tonight.
The total on this one is set sky high, but I am just not seeing it. The Spurs defense should hold the Warriors bench scoring down which should keep the game total down.
Best Sportsbook To Bet NBA:
Register an Account.
All betting odds and props will now be viewable under the event listing.
You can deposit to BetOnline via over 20 different options such as credit card.
Follow @SBTSportBetting