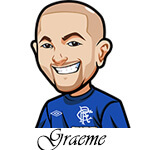 Welcome to this weeks golf tips. We've got the return of the European Tour this week which I'll have a look at too.
Last week was a big "eh" week. Not meh, but eh. I had 4 picks, all of whom made the cut. The fact that two of them were 125/1 and 200/1? That felt pretty good. Alas none of them were able to get us a cash or even really come close unfortunately.
So a disappointing one overall although I'm slightly happy they made the cut at least. A good wee sign following the 1st & 2nd last week and hopefully that continues.
Let's hop right into this week, look at the odds and then get into the tips. Quick note – no SBT Exclusive pick this week.
The American Express 2021 Top 10 Odds:
Patrick Cantlay: 12/1
Patrick Reed: 16/1
Scottie Scheffler: 16/1
Brooks Koepka: 18/1
Tony Finau: 20/1
Sung-Jae Im: 20/1
Matthew Wolff: 22/1
Abraham Ancer: 25/1
Russell Henley: 28/1
Kevin Na: 30/1
The American Express 2021 Betting Tips:
A change this year with no 3 courses and instead just 2 courses. I'm familiar enough of course with the TPC Stadium and Nicklaus Tournament Courses but definitely makes it a wee bit trickier. No pro-am aspect either. Stadium Course is what I primarily will focus on.
Koepka back. I didn't think he'd be playing here so that will be interesting. I have to think he looks at this as more of a warm up type of course to get back into the swing of things. That actually might not be a bad thing if he goes in with no pressure.
$150 on Russell Henley to Win & E/W:
Not a strong performer at this tournament but looked in good form last week and his driving accuracy is nice and should be a factor here. Putting isn't the biggest factor here but he has performed well enough on the Bermuda. His course form is certainly a concern though.
USA: +3300 at Bovada
Canada: 30/1 at Sports Interaction
Everywhere Else: 30/1 at BetOnline
---
$62.50 on John Huh To Win & E/W:
I can't fully explain this one beyond the fact that he shows up on my system a bunch under the metrics I am running with. He did have a 3rd place a few years ago too which was enough to convince me to back him. Not expecting too much honestly but we'll see how it goes.
USA: +11000 at BetOnline
Everywhere Else: 110/1 at BetOnline
And I hate to say it guys but that's all I've got for this tournament. I was very close to backing Patton, Gooch and Straka. But even though I deem them good value bets it's not enough for me to back them.
---
Abu Dhabi HSBC Championship 2021 Betting Odds:
Rory McIlroy: 6/1
Justin Thomas: 6/1
Tyrrell Hatton: 12/1
Tommy Fleetwood: 14/1
Matthew Fitzpatrick: 14/1
Justin Rose: 28/1
Martin Kaymer: 28/1
Christiaan Bez'hout: 33/1
Victor Perez: 33/1
Shane Lowry: 33/1
Abu Dhabi HSBC Championship 2021 Betting Tips:
Course form can be a good indicator for this course. Rory is a strong favourite and with JT in there I mean both are unbettable. But I think it gives us good potential value on others.
$125 on Tommy Fleetwood To Win & E/W:
At the price, I think it's a fairly easy bet. Multiple time winner, 2nd last year. I have mixed feelings about Tommy and his form post lockdown. He just couldn't get in that rocking zone he often does. But I do feel the price is right and we're getting enough value on him to warrant a bet.
USA: +1400 at Bovada
Everywhere Else:14/1 at Bet365
---
$62.50 on Scott Jamieson To Top 10:
Solid and consistent player. Some good performances here in recent years. Can't see him winning but think there is a good chance he can make that top 10. value is good enough you could even do top 20 but I'll go with the risk.
USA: +1100 at BetOnline
Everywhere Else:11/1 at Bet365