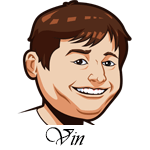 Follow @SBTSportBetting
A 2-1 record last night.
We took the win with the 76ers over the Boston Celtics last night thanks to a huge fourth quarter. The Sixers came out hot in the first quarter, but let their lead slip away before a 31-17 fourth to grab the 117-109 win. Joel Embiid had a huge game with 42 points and 10 rebounds in just 33 minutes.
The Warriors and Spurs game went under 228 as the Warriors won 121-99. I'm pretty sure this was the first under I've taken all season so it was nice to see it come in. I was really higher on the Spurs defense keeping this score down, but it turned out to be just the opposite as it was the Warriors who held their opponent down. One of the better games of the season from James Wiseman as he had 20 points in just 25 minutes. Steph Curry lead the way with 26 points, 11 rebounds, and seven assists.
Our lone loss of the night was an all too familiar story. We took the Clippers team over of 120.5 and they were well on pace to get there through the first three quarters. However, their lead was so big that they basically took the fourth quarter off and fell short of that total, winning 115-96. They had 95 through three quarters, but only managed twenty in the fourth.
We also took the Grizzlies last night, but that game was postponed because of COVID as well as the Grizzlies next three games.
Best Odds for NBA:
Los Angeles Lakers at Milwaukee Bucks Betting Tips:
A potential Finals preview is the highlight of the night.
This is match-up of the top defensive team in the NBA, the Lakers, and the top offensive team in the NBA, the Bucks. Both teams aren't far behind in the other category either with these two teams being #1 and #2 in Net Rating. This should be a good one.
With two great offenses like this, the total is set sky high at 228.5 and I just don't see it touching that number. The last three games between these teams has had a similar total and they haven't come close to reaching it.
Milwaukee is at home and playing on two days rest so they should be ready and willing to defend tonight. While the Lakers are also rested and they have a 1-6 O/U record on the road this season.
All signs are pointing to under on this big number.
New York Knicks at Golden State Warriors Betting Tips:
I might be drinking the Warriors Kool-Aid after last night, but this line looks like such a lay-up. I should warn that the Warriors are playing on the third night of a back-to-back, but not all of those are created equally.
For one, the Warriors won handily last night and Steph Curry was only needed for thirty minutes with most of the key players playing much less than that. Second, they are at home against the Knicks.
The Knicks are not as good as their record has shown and I think they come back to earth tonight after two straight wins.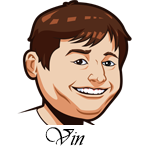 Hey guys.
I spend countless hours per week running this website with Graeme and writing our winning MLB, NBA etc tips. We do this free and don't earn a dime from the site.
However it is a lot of work and to continue we need your support. If you want to show your appreciation for our work or even just a thank you for winning tips, please donate some cash to at least cover our
beer money
! Thanks! Your donations will keep our tips free!
New Orleans Pelicans at Utah Jazz Betting Tips:
These teams are coming off a 118-102 Jazz win at home and are now doing it again.
Everyone should be healthy and the result should probably be pretty much the same. The Pelicans just aren't on the Jazz level yet.
Best bet for this one looks to be the over. The Pelicans are going to try for fourth quarters because they don't have a choice and the Jazz have shown that they can score on this team. The total here is less than it hit last night and I think that is a mistake.
Best Sportsbook To Bet NBA:
Register an Account.
All betting odds and props will now be viewable under the event listing.
You can deposit to BetOnline via over 20 different options such as credit card.
Follow @SBTSportBetting